A GREAT Bed At The BEST Price ANYWHERE
At Mattress Sale Liquidators, we specialize in deeply discounted inventories from overstock, comfort trial sets from Costco and major department stores, and/or top quality mattress sets with slight blemishes that have no impact on quality of use/sleep. As a result, we can offer top quality name brands at the BEST PRICE you'll find ANYWHERE, UP TO 70% BELOW RETAIL VALUE!
It's our mission is to get you an unmatched sleep experience that works great for your budget, for every member of your home, every age, and every sleep need!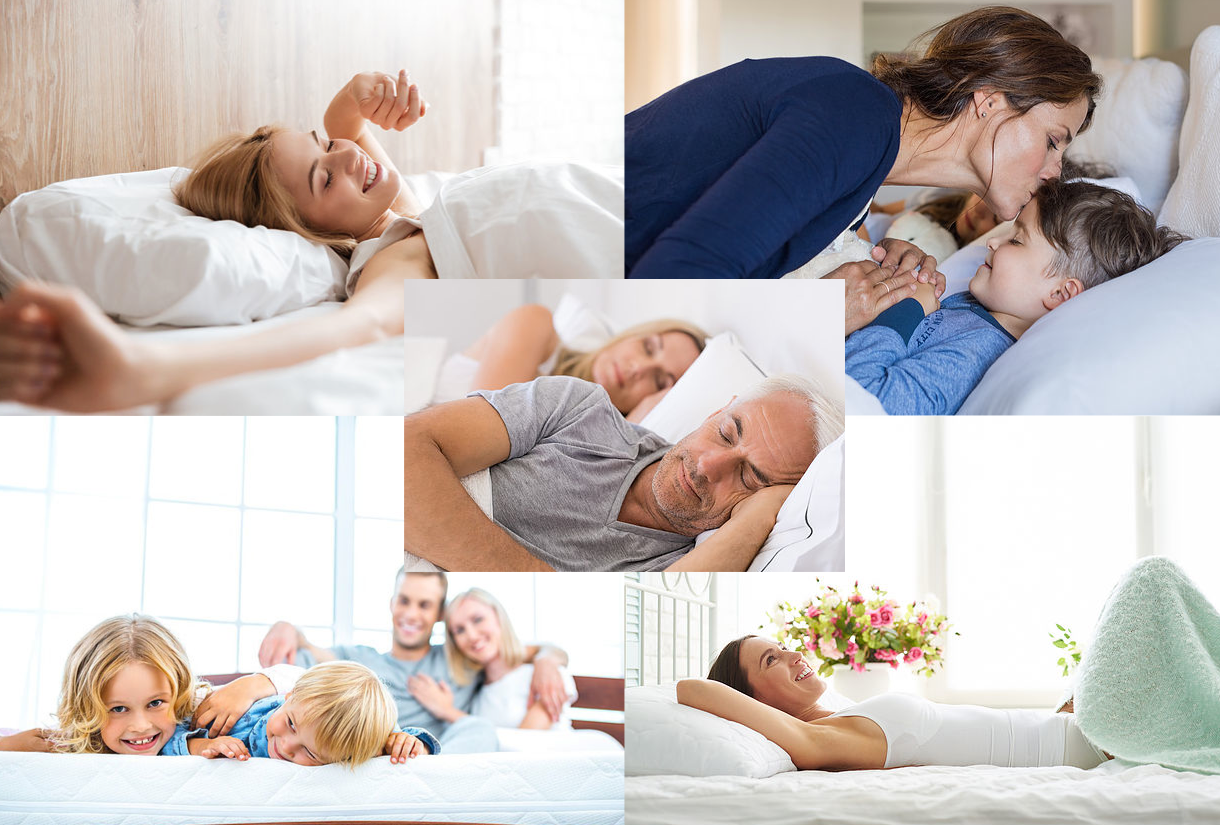 Which mattress type is best for your specific sleep style and comfort preferences? Gel, memory foam? Traditional support springs, or innovative hybrid-combination technology? We've got them all, and our knowledgeable team can work with you to find the mattress type that gives you maximum comfort, quality and durability at UNBEATABLE PRICES!
We feature the best brands, like Sealy, Serta, Simmons, Stearns and Foster, and Aireloom – industry leaders that are known not only for their exceptional comfort, but also for their excellent quality and durability.
We can help you find the right mattress brand and construction for your needs, at prices WELL BELOW TYPICAL RETAIL.
We have everything you need to create your best new sleep experience, including a variety of beds and frames, as well as bedding and pillows designed for maximum comfort, style, and quality. When it comes to creating a great night's sleep, we've got everything you need, at the BEST price.
AND REMEMBER, WE'LL DELIVER YOUR MATTRESS TO YOU!
Prices Up to 70% Off Retail Value
Regular Sets:
Twin Mattress Sets: $199-$299
Full Mattress Sets: $289-$399
Queen Mattress Sets: $379-$499
King Mattress Sets: $439-$529
Premium Sets:
Premium Twin Sets: $399
Premium Full Sets: $449-$699
Premium Queen Sets: $599-$899
Premium King Sets: $699-$999
Frames:
T/F: $40, Q/K: $60
Want extended financing options? We're here to help! Click here to apply for a 90-day payment option from Mattress Sale Liquidators.
Orange County Locations
Fountain Valley:
11577 Slater Ave ~ Unit A
Fountain Valley, Ca 92708
MONDAY - FRIDAY: 10am - 5pm
SATURDAY: 11am - 5pm
SUNDAY: Noon - 5pm
Phone: 714-795-0837
Click/tap red marker on map for directions
Orange:
1814 North Tustin Street
Orange, CA 92865
MONDAY- FRIDAY: 11am - 7pm
SATURDAY: 11am - 5pm
SUNDAY: Noon - 5pm
Phone: 714-628-6955
Click/tap red marker on map for directions
Diane sold me a great mattress for a great price. It was essentially a brand new mattress for a fraction of the retail price. Was a very honest transaction and she was so kind enough to stay late and help me get it on my car (which was such a breeze getting home).You're right, Diane.. A twin is never good for your social life. Thanks for everything!!!

Tom N.

2/24/2019

We left our house at 12:30 and at 209 Travis delivered our mattress. Great service great prices thank you very much.

Brian M.

2/17/2019

When I first started looking for furniture I never thought so much went into quality and pricing. The mattress was for my mother. And of corse she was with me when I came in.... the employees here were sweet and made my mother feel at ease and didn't rush her form bed to bed. One guy in particular stood out named Travis. Because he cared enough to explain the difference between each model. Funny thing... read more is, the next day he was the one driving the truck that deliver the mattress. If I could give them more than five stars I would.

Ayanna S.

12/22/2018

The prices are amazing. My sales lady was Dianne. She worked up a awesome deal for me. The nice man that delivered my mattress was amazing. His name is Travis and I HIGHLY recommend him. He is very attentive and everything i asked him to do, he done it. Very thankful for him delivering my mattress. Ask for him to deliver your mattress. He is a very hard worker. You won't be disappointed.

Joy G.

12/09/2018

Diane was great! We love the mattress. She helped us put in on the truck and also tied it up. Great customer service, great price, and most importantly great mattress.  Highly recommended her store.

Wiler P.

11/22/2018

If you are looking for a place that has great prices on mattresses. Then you owe yourself a trip to Mattress Sale Liquidators. I needed to purchase several mattresses for my rental units. After doing some online searching on yelp. I came to Mattress Sale Liquidators.The minute you walk into Mattress Sale Liquidators you are warmly greeted. I informed the sales person what I was looking for. After looking around on several mattresses. I ended... read more buying several different kinds of mattresses.Several queen bed mattresses. Also Eastern King and a CA King bed Mattresses, For a person who never looks at prices. I have to say after doing some homework. I was very pleased with the great selections and prices that Mattress Sale Liquidators. Any mattresses I need in the future. The first place in mind is Mattress Sale Liquidators. The nicest staff from A to Z.

Alan B.

11/07/2018

Great service all around. After purchasing my mattress (which was a very smooth, hassle free process) my mattress arrived with no complications. Throughout the entirety, Travis kept me updated and communicated the entire time while be very polite and professional. Will definitely recommend to friends and family.

Dee I.

11/04/2018

The best place to buy a mattress. My delivery was on time and smooth thanks to the help of Travis. He was very polite and communicated well throughout the whole process. I really appreciated his help loading my mattress.

Shelly C.

11/04/2018
Call or Visit Today!
Visit us today, and find your perfect mattress at the best price!. We look forward to helping to create your best and most enjoyable nights of sleep.