In order to enjoy life to the fullest, each of us needs to achieve deep, restful sleep on a daily basis. Sleep allows us to recharge our bodies and our minds, which is why on average people spend a third of their lives in their beds. The first factor in determining a good night's sleep is a quality mattress. You can find mattresses in San Diego that will promote the rest you deserve for a reasonable price. The second factor that you need to pay attention to is bedding.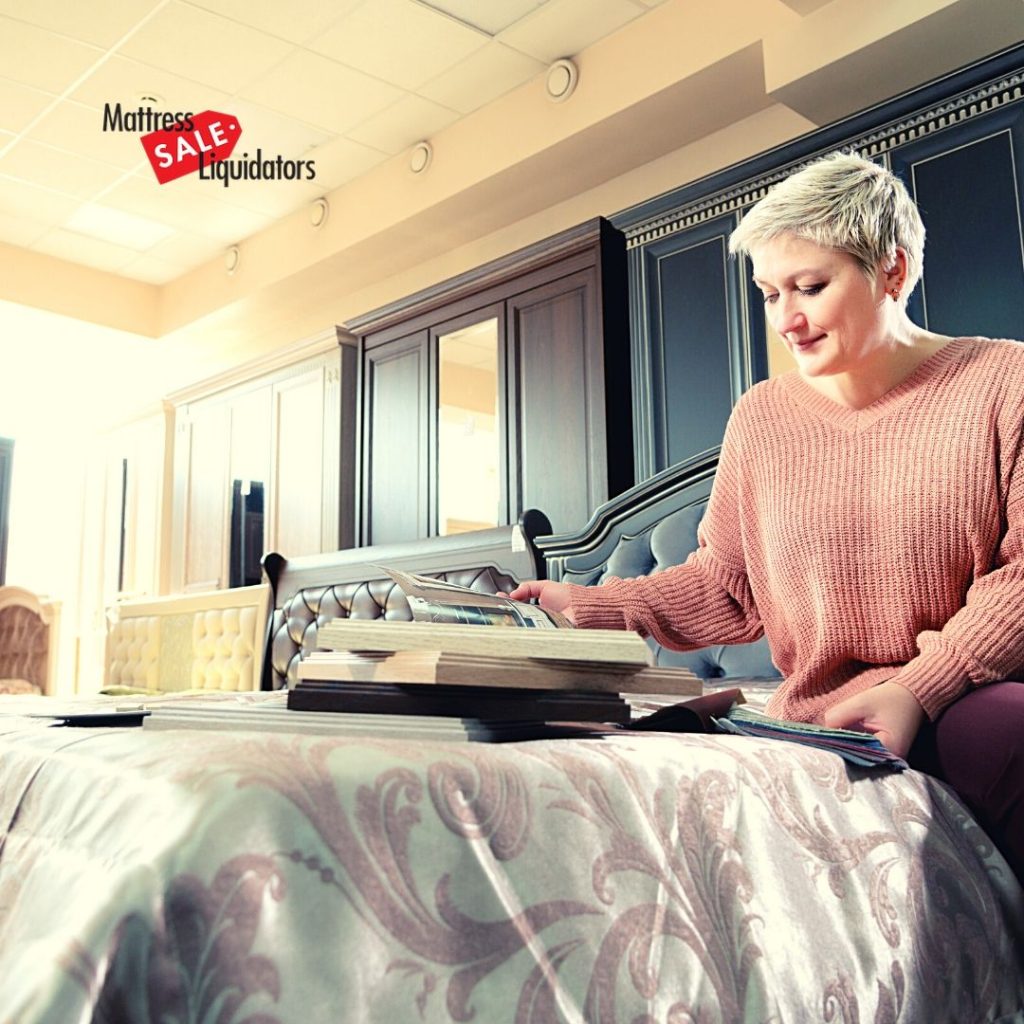 The best mattresses from San Diego deserve bed linens that will complement their comfortable and breathable design. In this article, we will explore different elements that you should take a look at when choosing the best bedding for your mattress. 

The Truth About Thread Count

Many people have the idea that a higher thread count equals better bed linens. However, this way of thinking is only true in the case that high-quality material is being used. So, when you see 800 thread count sheets, you are only being given the measurement of thread per square inch of fabric for the product. In order to ensure that these sheets are actually made with quality yarn, you will need to assess the material and the price level. That soft, breathable feel that you desire for your bedding can be achieved once you learn how to distinguish quality products amongst the array of options that fit your budget.

Pick Your Fabric

Once you understand thread count, you can move on to looking at the fabric for your bedding. There are various kinds of bedding fabrics that you can choose to cover San Diego mattresses. Some of the most popular options are silk, cotton, poly-blend, and linen. The best way to decide between these materials is to consider the convenience of care, your price range, and your fabric preference.

Silk is on the higher end of the price spectrum; however, it produces smooth and luxurious bedding. It is one of the most versatile fabrics in terms of seasonal temperatures and it is hypoallergenic. If you do decide to get silk bedding, just be aware that this is one of the more fragile fabrics and it must be handled with care.

Cotton is another option for bedding that may provide a wider range of cost and quality. In most cases, cotton fabric is light and airy when used for bedding. It tends to last a long time before needing a replacement. Many people swear by Egyptian cotton as the best fabric for sheets, even when compared to silk.

Another option for bedding fabrics is poly-blend, which is a mix of polyester and cotton fibers. This kind of material is very easy to clean, while still maintaining comfort and softness for bedtime.

Lastly, we have linen. Many people think of this fabric as a staple for bedding. After all, we do say "bed linens" and not "bed silks" or "bed poly-blends." Linen is a great material for all seasons. Much like silk, people can stay cool when it's hot and warm when it's cold with linen bedding. The only disadvantage to this material is that it may not always look as smooth and ironed as other fabrics. Still, this fabric is known to acquire its softness the more you wash it.

Bed Linen Weaves

When you are looking at bedding for your mattress, you may run across certain terms like percale and sateen which describe the weave of the fabric. Percale is a basic kind of weave that is usually flatter and cooler when used for sheets. Sateen, on the other hand, is often utilized with cotton yarn and provides a silky sheen and softness.

You can choose a brushed cotton weave if you desire maximum softness, herringbone for lightness, flannel for warmth, or a jacquard weave for a mix of percale and sateen elements.

All of these weaves provide something different that will elevate your bedding to your desired look and feel.

Find a Fun Pattern

Once you've settled on the thread count, fabric, and weave of your bedding, you can start to think about a pattern that fits your bedroom style. Some weaves will naturally add a stylistic component to your bedding; however, you may want to look for a pattern to complement your overall design as well.

When you're mixing patterns, be sure to go for something a little more simplistic in order to avoid a chaotic, messy look. Your bedding will look coordinated if you keep within a certain color scheme and choose patterns that mesh well. Think about all the different elements of bedding you have to play with—pillowcases, sheets, duvet covers or comforters, throw pillows, blankets—the options are endless!

Plan for Seasonal Temperatures

When you are choosing beddings, it is important to think about the kinds of temperatures you will be facing throughout the year. Most silk, Egyptian cotton, and linen fabrics will work in the heat of the summer or in the cold of winter, which means that you will not have to worry about having too many sets of sheets. However, you may want lighter comforters or duvet covers during the warmer months.

If you live in a very cold climate and you have not had luck with regular sheets in the past, then you may consider using flannel for the extra cold months. Another way to stay warm in bed is to keep a stock of blankets that you can use to layer on especially chilly nights.

Develop Proper Cleaning Habits

In order to maintain the quality and comfort of your new bedding, you will want to make sure you exercise proper care. This will ensure that your investment is well spent and it will save you the convenience of having to replace it too soon.

Low-maintenance fabrics like poly-blend and cotton are machine washable and do not require much ironing to maintain their shape. Linen is also machine washable, although it can sometimes gain creases and folds if not smoothed out properly. Lastly, silk is the fabric that requires the most maintenance in order to retain its quality. Many people will send silk sheets to the dry cleaners in order to ensure that it is cleaned properly and safely. However, you may also decide to hand wash and air dry silk sheets when you have the time.

As long as you pay attention to certain care instructions outlined on each bedding label, you will be well-equipped to properly clean and care for your new bedding.