Are you searching for a San Diego mattress that will provide you with the space, comfort, and support you need for a good night's rest? In that case, a twin-size mattress may be your best choice! A twin-size mattress is compatible with many individuals' and families' lifestyles. Not only can the twin bed give you a comfortable sleeping experience, but it also comes with several positive aspects that you would not get with more oversized mattresses.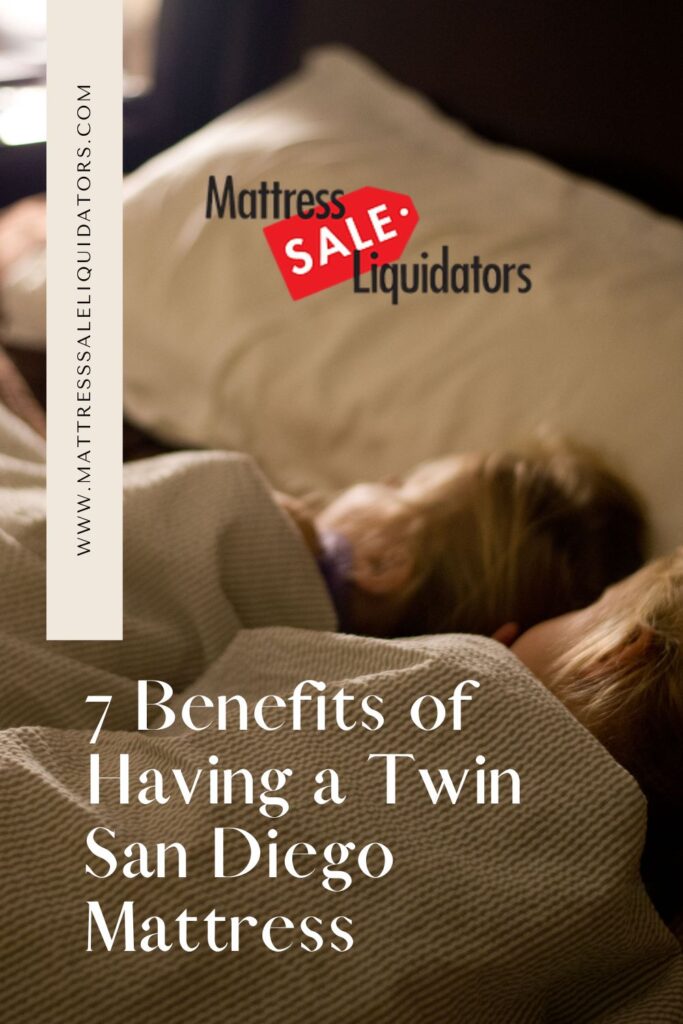 Here are the seven main benefits of owning a twin-size bed:
Cost-Effective
Twin-size San Diego mattresses are usually less costly than oversized mattresses. Affordability makes the twin-size bed an excellent choice for individuals on a budget or just browsing to save money in their wallets. The cost savings do not stop short at the mattress– they also apply to twin bedding and sheets because they are smaller and use less fabric to make.
Easy to Move
A twin-size mattress is more convenient to move than a queen or king-size bed because it is smaller and lighter. Maneuverability makes the twin bed an excellent option for people who are always traveling or single sleepers who do not have much space for a larger bed. You do not have to worry about dragging a giant mattress up the stairs in your new home when you buy a twin-size mattress.
Comfort
Although twin-size beds are small, they are still comfortable to sleep on and provide the same support as a full-size bed. The twin-size mattress is also an excellent match for individuals who prefer to sleep on their sides.
Versatile
Twin-size mattresses can fit into a wide range of bedrooms and living spaces, such as large master bedrooms, small studio apartments, and dorm rooms. They can even be applied to multi-functional furniture such as daybeds and trundles.
Can Be Used as Two Separate Beds
Another excellent benefit of a twin-size mattress is that it can easily be split into two beds. This setup is ideal for couples who do not require an abundance of space or want to save money by sharing a mattress. It is also helpful for families with children who wish to have two beds in their room.
Ideal for Guests
Twin beds are also ideal for guests because they provide plenty of space for one person to sleep comfortably. If you have a guest room, a twin mattress is an acceptable size for one person. In the event that you need to accommodate multiple guests, you can buy multiple twin mattresses instead of one large bed.
Suitable for Children
If you need to find a bed for your children, the twin-size mattress is ideal. It offers a comfortable sleeping experience and is excellent for kids with little space in their bedrooms.
Selecting a twin-size San Diego mattress at Mattress Sale Liquidators can be an excellent decision for single sleepers and families who want a space-saving bed for their homes. Not only is the twin bed cost-effective, but it is also easy to move. A twin-size mattress is worth considering if you are in the market for a mattress.