For some reason, whenever people start thinking about redesigning a house, the bedroom tends to be the last space where they spend their money.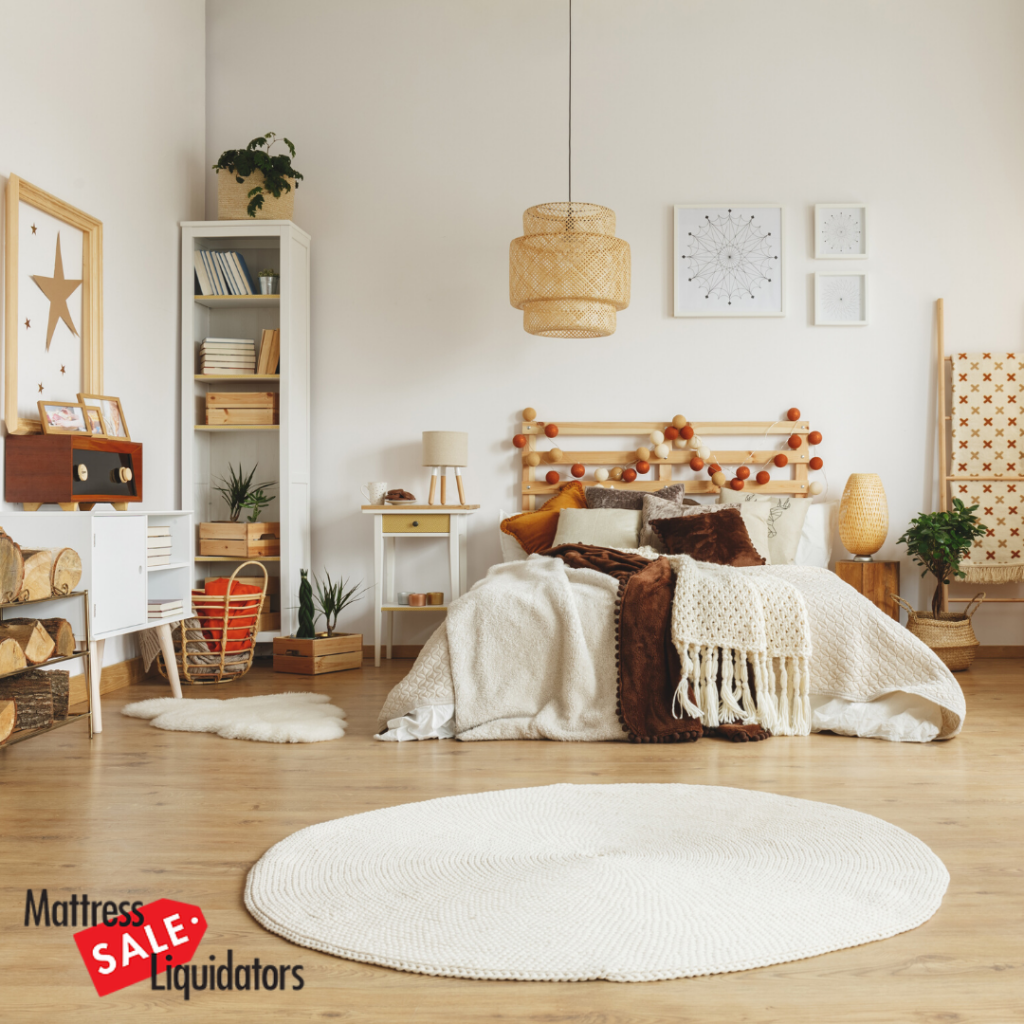 Maybe it's because it's not the first room you see when you enter the house, nor is it where your friends and family come together for a festive dinner. It's can also be a personal space, that you keep more private. Whatever the reason, bedrooms are often the place where you store all your forgotten artifacts and old college furniture and pile up everything in a corner.

Your bedroom should be a reflection of you- a personal mirror of how you live your life. With that in mind, we will share design tips for your bedroom, which will help you redesign your space without spending a lot of time or money.
Swipe it up
Changing the layout of your bedroom is a great idea. Also, it's completely free! With just a little time and effort, simply changing the position of your furniture can give your space a whole new look.

As you move pieces around, consider omitting unnecessary parts. Getting rid of that extra furniture can help open up space and make the room airier. Simply changing the direction the bed faces can create an entirely new orientation for your room.
Replace pillows and bedding
As we all know, the bed is the focal point of the bedroom, changing pillows, and getting a new mattress from Orange County mattress stores is probably one of the most simple, yet effective changes you can make. Choosing bedding in a completely different color than what you currently have can make a huge difference.

White bedding is a tried and tested favorite. White bedding can be used in all seasons, comfortable wool blankets can be easily laid in winter, and light bohemian pillows can be easily laid in summer. And don't be afraid to try a new mattress from mattress stores in Orange County.
Lighting
Good lighting is essential for any room, but it is especially important when you consider creating a charming and relaxing atmosphere like a bedroom. For the most meaningful changes, look to your bedside lamp.
Just get a different lampshade, or consider replacing the bedside lamp with an elegant wall-mounted lamp. Who doesn't like reading in bed?
Paint
Painting is an essential and low-cost thing to give your space a new look. Moody decorative walls can bring a sophisticated sense of richness to space, and light gray or light blue is always a great choice to make your room peaceful and relaxing.

Paint can also be used to make old furniture look new. Sand down an empty dresser or bedside table with sandpaper and paint it with bright and fun colors. With some new hardware, you will have brand new furniture!
Think about your floor
Just like changing your mattress with a new one from mattress stores in Orange County, adding or changing carpets can have a significant impact and is a great place to make patterns creative. Who doesn't want to wake up with something soft under their feet?

Consider adding shag or eye-catching vintage kilim. Carpets are a great way to pull rooms together. Don't worry about spreading several layers to make the space feel relaxed and enjoyable.
Storage
The bedroom should be a peaceful place, so you should make use of enough storage space to minimize clutter. Use a closet organizer, fabric storage box, and nest basket to prevent debris from accumulating.
Wall
Don't forget your wall! Painting on the wall, wallpapering, or hanging artwork will immediately affect the appearance of your space.

Art should reflect your interests and hobbies, and it can be uniquely displayed. Create a wall gallery and you can always add to it. Build individual cards, buy photos from local manufacturers, and print your pictures in black and white. From simple black to gorgeous gold vintage, choose frames in a consistent style.

Adding ledges and creating collections that are both tilted and suspended are also a cheap way to display.
Get professional help
If you are not so familiar with how to design your bedroom and where to buy affordable furniture and decor, it can become challenging for you.

When you work with a designer, she or he will create a beautiful bedroom design using the budget you set. Also, these designers have a wealth of knowledge, and they have the best resources to provide stylish furniture and decoration at affordable prices so you can spend your money on valuable things.

If you want any kind of help related to redesigning your bedroom, let us help you!