Most people, especially working adults, will do just about anything for a good night's sleep. In order to achieve this they may go to extraordinary lengths in picking the perfect pillow, ambient noise system and, of course, bedding.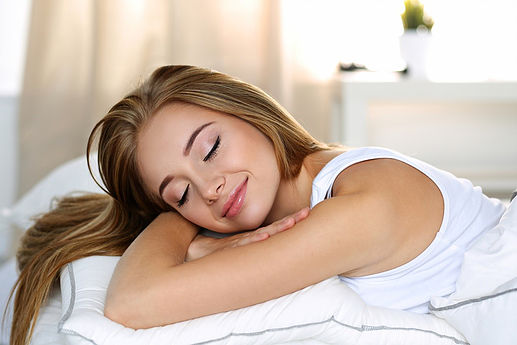 Picking a good mattress at mattress stores in Orange County is imperative when it comes to relaxing the body and preventing aches the next morning. However, everyone has different preferences when it comes to what they want for their mattresses. Factors such as durability, comfort level, support, price and warranty are important when deciding a mattress to invest in.
Latex Mattress
When it comes to bedding, the two most often used materials are latex and memory foam. Though memory foam is generally seen as superior to its latex counterpart, the latex mattress has been positively reviewed on several counts.
Unlike some innerspring mattresses, this latex model is virtually silent and easy to move around on. Furthermore, latex mattresses offer great value as Queen-sized beds of other brands can cost a few times more. Due to its reversibility, these mattresses are able to last for at least a decade with constant flipping. This is the perfect mattress for individuals who prefer a thin and a firm mattress.
Memory Foam Mattress
Some people maintain that memory foam mattresses are a little too expensive when compared to other mattress such as those made out of latex. However, there are many noted benefits of this type of mattress. Firstly, by definition, memory foam contours to your body, making it a highly supportive and comfortable product.
Some customers even attribute a reduction in their pain to the memory foam. Secondly, memory foam mattresses isolate motion which means that you won't feel the sometimes jarring movements that your partner makes in their sleep. Though a little on the pricier side, generally, these mattresses are normally able to last a decade.
Innerspring Mattress
Like its name suggests, innerspring mattresses use a system that offers support through the use of steel coils. The benefits of this type of mattress is threefold. One, its steel coils are able to isolate movement effectively. Two, it reduces pain by allowing for better blood circulation, and three, it is an excellent choice for those who sleep either on their side or back. Additionally, unlike certain mattresses, an innerspring one disperses heat. All these elements result in a mattress that is extremely comfortable. Innerspring mattresses are generally inexpensive.
To test these different mattresses today and find out which one suits you best, head to Orange County mattress stores and find the perfect fit.
Source:
Sealy posturepedic, consumersearch.com