In Orange County, consumers have an array of choices for a mattress, which may leave little room to figure out which one to buy. A recent market research report, however, may offer some answers. The report says innerspring mattresses are the most popular, with memory foam and latex ones seeing significant growth in popularity. That should give you some ideas when you visit
mattress stores in Orange County
.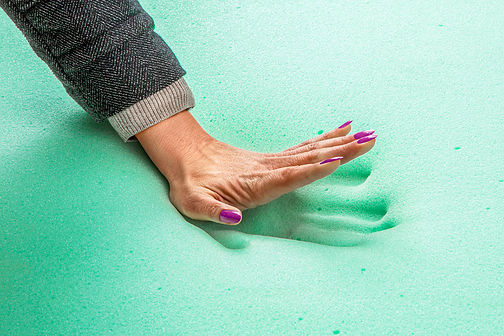 Innerspring Mattresses
An innerspring mattress contains a steel coil support system, which manufacturers create in different types. These spring systems can include pocketed coils wrapped individually and units with springs connected as a single unit. Likewise, such mattresses can have varying designs, spring shapes, and even number of coils.
Because a spring mattress doesn't cost much to make, it's often easy to find one at a rock-bottom price. It also lasts from seven to 10 years.
Latex Mattresses
This mattress, as the name implies, uses latex foam for its support system or in its upholstery layers-or even both. Manufacturers create latex foam based on plant (natural) or petroleum-based (synthetic) material.
A latex mattress offers two distinct advantages. First, the mattress eliminates negative space that becomes ideal for proper spinal alignment. Second, it gives off a cooler temperature because heat dissipates more effectively through the mattress.
Memory Foam Mattresses
A memory foam mattress contains foam made of high density polyurethane. Similar to a latex mattress, this one uses the foam for its support system, in its upholstery layer, or both.
This mattress tends to have a pudding- or sponge-like feel, yet it provides pressure relief better than other types of mattresses. It is also temperature sensitive: it turns softer in warmer temperatures and firmer in cooler temperatures.
Choosing A Mattress
Given the design and material consistency of all three mattresses, how can you decide on which one to choose?
The Better Sleep Council offers a few suggestions that might help you with your search. Generally, the mattress choice should relieve pressure on the joints and other body areas. The Council also suggests that you conduct research on mattresses offered in the market, ask store personnel for the right information, and lie down on some mattresses to test them.
It's a safe bet that Orange County mattress stores offer an array of innerspring, latex, and memory foam models from various manufacturers. Remember to check with any of these stores to know which mattress is most suitable.
Sources:
Mattress Market – Global Industry Analysis, Size, Share, Growth, Trends and Forecast 2016 – 2024, PRNewswire.com
Mattress Types, bettersleep.org