Bold colors go perfect for a small space!

Just like life, many of us will have to deal with growing, and the same goes with home design. Is a small bedroom getting you down? That's understandable! If you have a playful, punchy small bedroom, don't worry!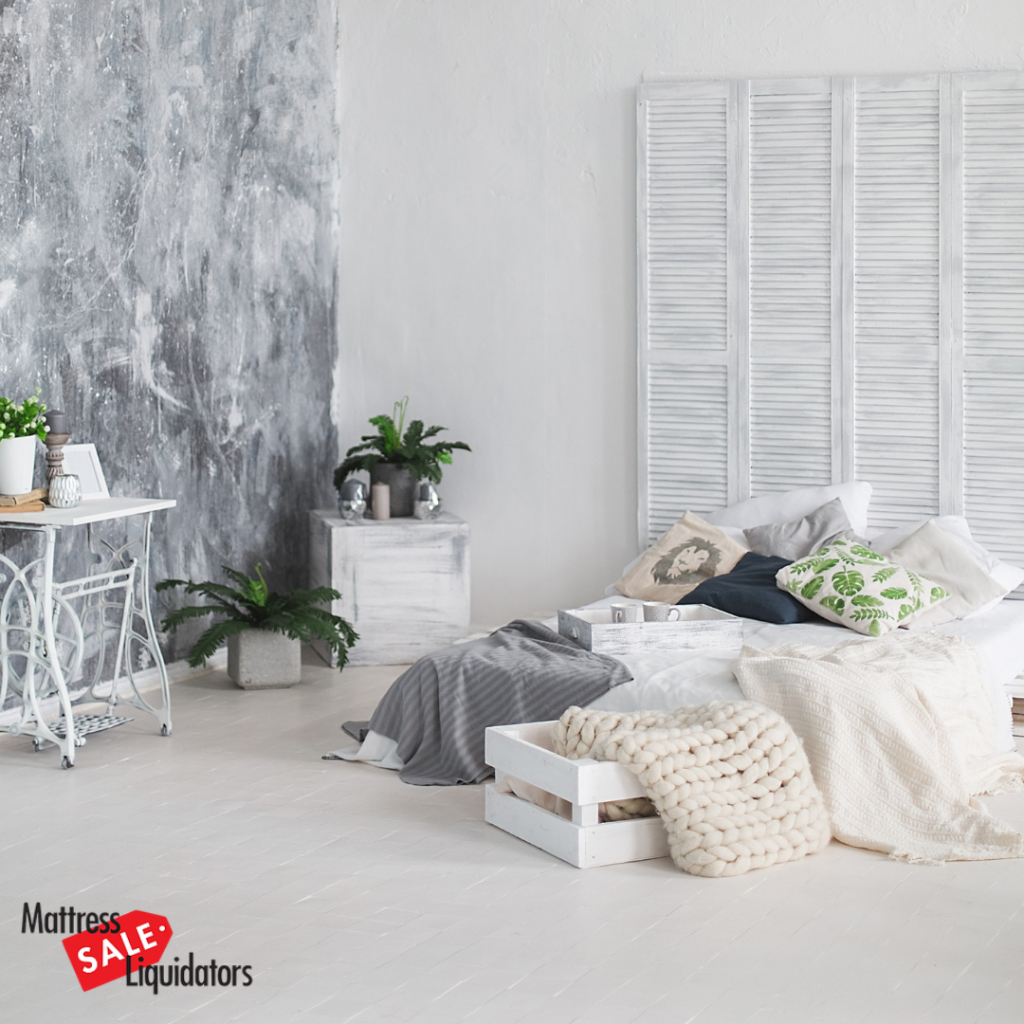 If you have ever lived in a major city, you probably have your share of small bedroom woes. (Have you ever wondered why is it that the small room is supposed to have such a large piece of furniture?) Often your design options are limited by your bed, but there are still hundreds of ways to style your limited space, including your bedroom.

Even that tiny bedroom has its perks, and some people even prefer small bedrooms over larger ones! Small bedrooms are often cozier, and you don't have to spend nearly as much money on designing and furnishing your bedroom with other furniture. So congratulations if you ready to embrace your tiny bedroom!

Let's dig deeper into some tips that will help you maximize your small bedroom with layout inspiration, decor, and design.

Keep the Layout Simple
There is no magic way to maximize the style and layout of your fun-sized bedroom. The biggest obstacle will likely be where to place your main bed. Since space is already tight, will need to be clever with your placement to make more room – such as moving the bed frame at an angle in the corner or the middle of the room. Professionals designers suggest placing the bed in the middle of the main wall instead of putting it to one side. Having room to walk on both sides of your bed is vital not only to increase your usable space but also giving your room a better overall flow and feel. Visit mattresses San Diego stores to bring ultimate comfort to your home! 

Don't be afraid to go dark…
Don't feel constrained by traditional color schemes, you are not just limited to neutrals and whites when it comes to the color theme of your bedroom. Don't buy into the "never use dark colors" dogma for your small bedroom! Embrace the moodiness and the size of your bedroom to play with it as much as you can, even paint your room navy blue, charcoal gray, or even olive green to give it a sexy and chic look!

….But bring in plenty of light
Whether you are following neutral color shades, sticking to crisp pale shades, or even using moody hues, adding plenty of natural light to the room will free it from that claustrophobic feel and bring life to your room! Use some decorative pendants or overhead chandeliers, a floor lamp, bedside table lamps, or even reading sconces to add ambiance. We also recommend trick mirrors to add some captivating low-lightning to your room!

Consider accents that add color
While minimalism and calming hues may be all the rage now, plenty of Americans feel dulled by a plain-white room. If Choose cooler colors like grays, and blues for your bedroom as opposed to neutral and warm tones. Black and white can be a great foundation to layer in some color. I am sure everybody will be happy to add some dark shades into their tiny bedroom.

Keep the Layout Simple
A small room does not mean small furniture, as the miniature bedside tables are my pet peeves, especially if they are next to the large bed frame and mattress. And those small nightstands look so dorky!

Choosing standard-sized furnishings for small bedrooms can actually make your room bigger and also improve the function and aesthetics of your room! You can opt for a large nightstand with drawers to increase your space for storing clothes. And if it is a tight fit, place a bench at the end of your bed or a chair in the corner as a catchall for your pillows, clothes and whatever things get flung about!

 Bring the best bedding items from mattresses San Diego stores.

Create an illusion of space
A great design trick for creating an illusion of space is to hang drapery as close to the ceiling as you can, as it will guide your eyes up! While you are at it, another trick for choosing curtains is to match the fabric to the wall color, which will be beautiful not distract with its color contrast.

Cut out the clutter
None of this advice will make a difference if your tiny place is crowded with stuff. Keep your room clean; it will help you save your money and energy. You can still accessorize it like your master bedroom, but keep out the unnecessary clutter – it's a no brainer.

Where possible, Go Big
When it comes to scaling, try to mix up things. Place a rug in your largest section of floor space, and you can also consider a canopy bed if your room is small. Playing with possible options and getting some unexpected results can be a fun way to make your room unique.

If you are planning a makeover for your fun-sized bedroom this Summer, visit San Diego furniture and mattress stores to give you a perfect look!