Because we're already mourning the best time of the year!!

As winter ends, our eyes are tunnel-visioned on that perfect summer beach trip. Even as snow continues to fall, it's hard not to plan a sunny summer escape. Or, you could design a beachy getaway at home, one that will stay ALL year.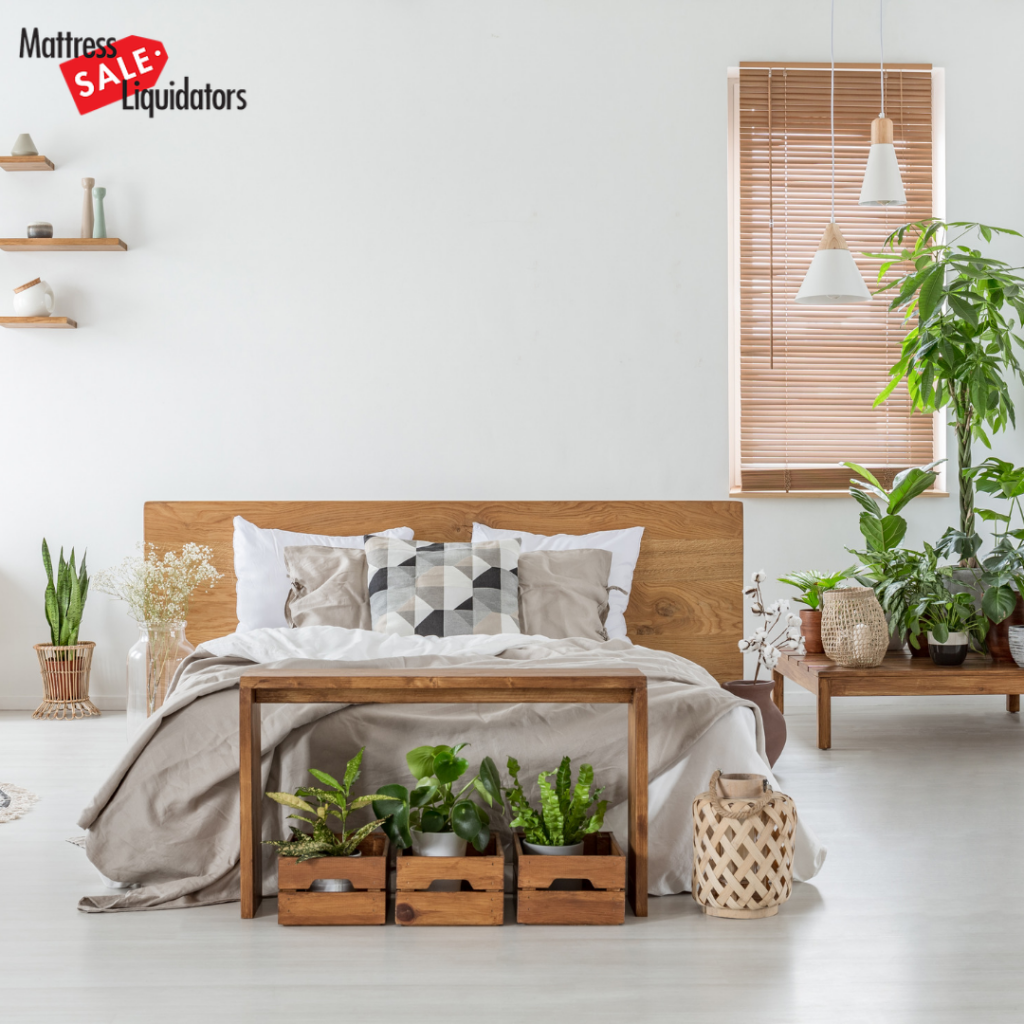 There is something about a loosely made white-bed that is synonymous with warm summer nights and long lazy days. Isn't it that perfect feeling when you dive into a pile of bedding and nap for hours within the warmth of the sun?

We all patiently wait for this time of the year…. But what if we don't have to wait anymore? What if your bedroom gave off a calm and breezy summer vibe throughout the year even when the snow is piling up outside? Sure, escaping the changing season is not practical (unless the equator is your home) but decorating your bedroom with your favorite items will certainly transform your boring bedroom into a warmer, sunnier place.

Thankfully, you can get all those ingredients at mattress stores San Diego to design an oasis at home. Just swing on your way back home from the beach, take tips from the professionals and turn your porch into your entrance into paradise. Make sure you invest in a furniture set, a graphic pillow, and a wicker chair. Clear off your porch so that the first warm-weather day will feel like a mini-vacation. 

Not every home has a porch, but that's okay, just hang an indoor hammock if you have some space elsewhere. Any room – from sun porches to the bedroom – can turn into an easy spot that reminds you of island time.

The Bedding
You can get your dream bedding combination for your summer bedroom from mattress stores San Diego. Most people choose the cotton-based and lightweight bedding, with the classic white sheets both comfy, cozy, and lightweight with a cool touch that softens over time. But feel free to use any mixture of textures and volumes, for the key to creating your summer bedroom is an inviting comforter. Pile on a cotton quilt and textured shams to give your bed an artistic look and make your bedroom look like a heavenly cloud rather than a hospital bed. 

The Furniture
You may be quick to reject it, but there is something to floor bedding! It is perfectly fine to put your mattress on the floor, but for this style a minimalist bed frame or a platform in natural wood will emit the same breezy casualness and be preferable. Opt for rattan or wood beside the table in a natural shape to complement the vibe.

The lighting scheme
When designing your summer inspired bedroom, natural light is your friend. Cover your windows with bamboo shades to filter the incoming light reminiscent of a tropical island. Not only are they cost-effective, but the woody tone will give your bedroom a unique morning glow.

Of course, when the winter arrives you will have turn on the artificial light when natural light is scarce. Turn to the lamps which radiate avoid those with a spotlight effect. Invest in some expensive Himalayan salt lamps that will create a soothing soft light so that your bedroom will feel like a day at the beach.

The floor decor
What lies underneath your summer bedroom is just as important as what lies without. Chances are you will stay barefooted, so when you walk or roll out of bed in the morning, you should feel you are on vacation. A jute rug is often a staple for most of the beach houses, and is often chosen for its natural material and durability – it's what makes you feel you are walking on a beach (Your imagination will help you here to!).

Top the jute rug with some floor cushions or pillows if there is some space to spare in your bedroom, as it will help you stay warm and keep your aesthetic in the dead of winter. Meditation cushions from orange county stores are perfect for multi-use options, where you can also get their Boho style cushions to give a unique look.

The Greenery
Get yourself to a garden center if you do not already have some indoor plants in your bedroom! Apart from improving the aesthetics of your bedroom, some indoor plants help you improve your sleep by adding oxygen and filtering toxins. Try a cane plant or palm for a truly tropical setting, or keep few Pothos plants off the tables or shelves that will make you feel the lush vines that surround you.

Get a statement plant for your bedroom! An orchid, palm or fern is a bold way to give your bedroom a tropical look, and who says it has to be real? For added kitsch, put it on a flower stool or a rustic planter.

If you are looking forward to turning your bedroom to an oasis, visit mattress stores San Diego for all items available at an affordable cost.