Your sweet dreams start here!

Perhaps a headboard is the last thing you see before a good night's sleep and the first thing when you wake up. That being said, it is essential to show off your artistic skills by designing your headboard.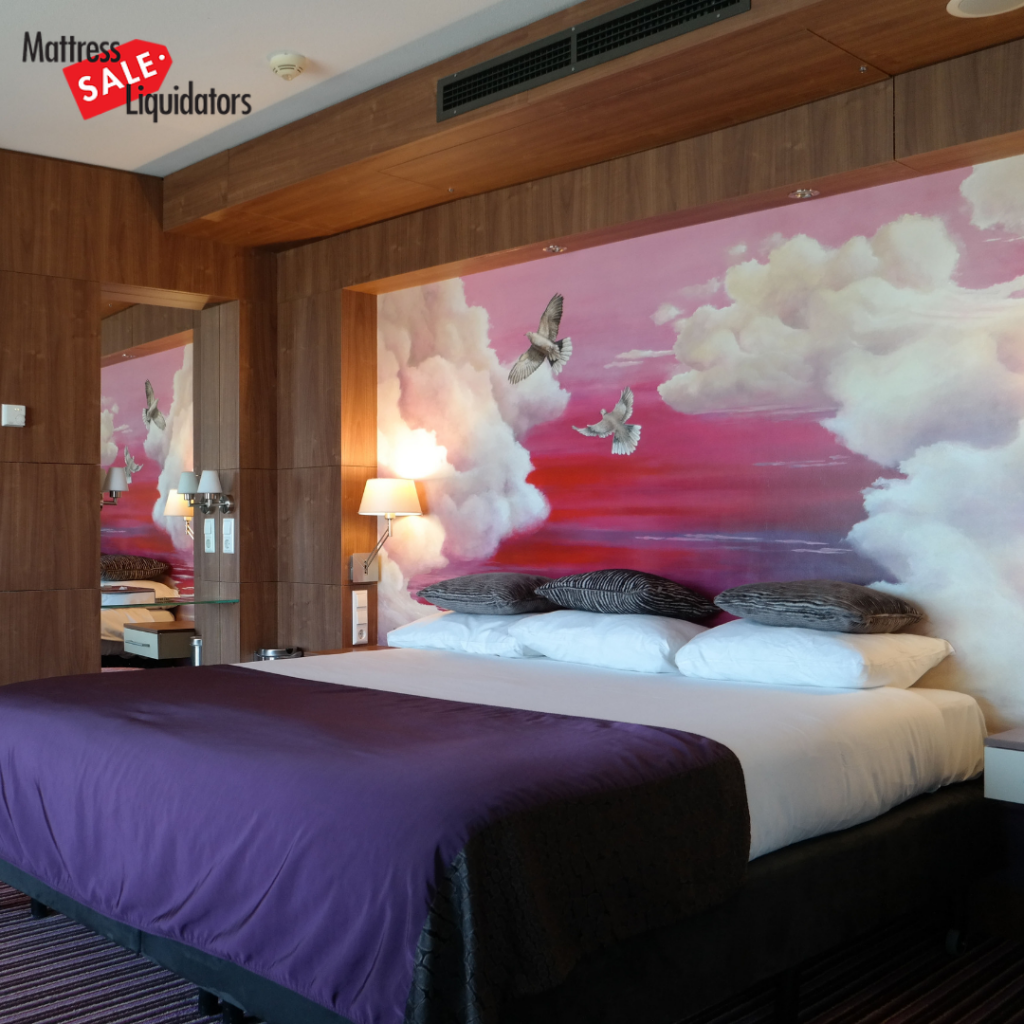 When we have a spare room for guests, we usually do not design a headboard until the guests start arriving, as a blank wall behind the bed does not look appealing. If you would not leave your headboard blank for guests, why leave it blank for yourself?

The best thing about designing your headboard is that it is very cheap, and even non-crafty folks making consider a DIY headboard because it is cost effective and can obtain great comfort on a budget. For an on-budget visit mattress store San Diego.

But then there is a question, how do you design a headboard? To make your life a little easier, we have come up with some great DIY headboard tips. Read our ideas to get started!

Chalk headboard
If you have a can of chalkboard paint lying around then your in luck, as the material is perfect for starting your design for a headboard. As long as it is properly prepared, almost any type of wall, concrete, brick, wood, plaster, and drywall will work. Chalkboard paint is simple to apply, it dries fast, and you can easily clean it with soap and water. It comes in a variety of colors, but if you don't like to paint, you can use chalkboard contact paper – and yes you read it right, it is very easy to use chalk on it.

Hockey goal headboard
Now, this one is a perfect option for all the hockey fans, as nothing will beat your hockey goal headboard! You can add a life-size decal and a team blanket to complete the design, while peel and stick decals are often easier to adjust and often available for most major sports, with team logo decals being a must-have.

Wallpaper headboard
It is not your casual wallpaper, but if you have perfectly designed your bedding using items from mattress store San Diego, now it's time to create a simple yet elegant headboard using Silvergate wallpaper from Farrow & Ball. You can apply wallpapers directly to the wall, but professional designers recommend that you to sketch the left side in pencil first and then cut it to use as a template for the other side, ensuring symmetry on both sides. Also prep the wall by filling the cracks, removing all the dirt and sanding it smooth.

DIY Floating headboard
This floating laminate floor headboard can be displayed to help your wall look like as a recycled wood wall. Both the sides and front are laminate flooring with the back being plasterboard. The faux fireplace and both the bedside tables are painted medium density fiberboards.

Graffiti headboard
You can turn your headboard into an authentic piece of art with graffiti designs! Full of color and creativity, you can spray paint text on faux brick wallpaper to give a perfect graffiti look. You can also use a large printed tapestry that you can hang on a wall.

Frame molding headboard
To get this elegant look, you can cut the molding into the required size and then drill the pieces into the wall. You can get any molding that you like, which is usually available in MDF, polystyrene, and wood. Painting the cut molding is extremely easy, and beautifully defines each area while creating architectural details.

Wrought iron headboard
If you are looking for unique headboards, go for wrought iron. Note that these are going to cost you a little more, but you can get the wrought iron railing easily from online, at flea markets, and at stores that sell fences and furniture. Unlike all other sorts of headboard material, wrought iron boards are easy to clean and durable. These boards are available in various patterns that you will fall in love with, and the good news is that none of them are bulky, which is a huge advantage in small spaces of most rooms.

Global headboard
A global headboard pulls all the colors in a room together. These sorts of headboards usually need a smooth surface. Instead of using a primer, one of the better options is latex paint. Make sure you mix and apply the paste to every panel before you hang it.

Get your headboard perfectly designed while buying affordable items from mattress store San Diego to give you the total makeover to your bedroom that you deserve!