After choosing a comfortable mattress from Orange County stores, the most crucial decision in your bedroom is the headboard design. After all, it's the focal point that can instantly change the entire atmosphere of the room.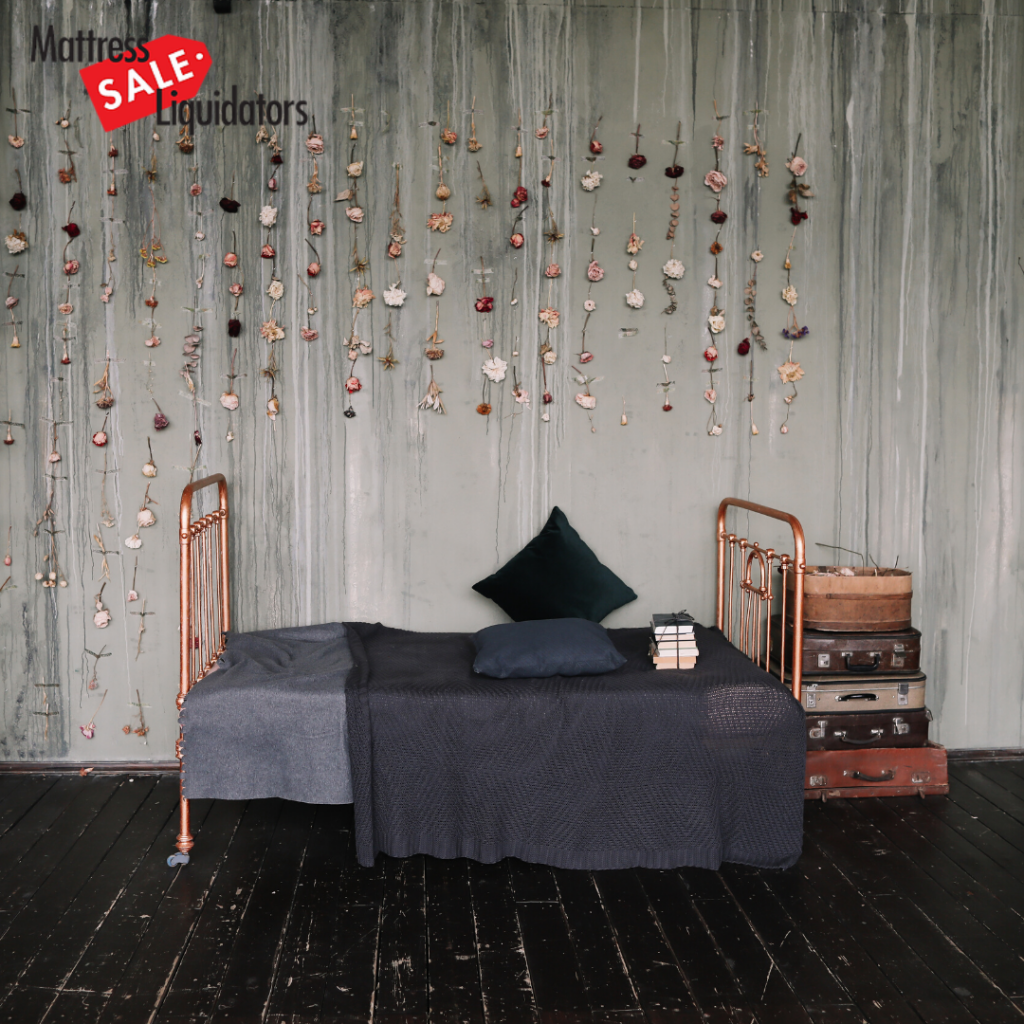 Whether you want to add space to your room, make it more comfortable or add some vibrant color, these ideas will spark your creativity.

A headboard is one of the last things you see before falling asleep on your mattress from Orange County, and one of the first things you see when you wake up. Show off your unique design style by creating your design.

Here are some ideas and tips for you to create your DIY headboard designs.
Chalk headboard
Get creative and design a chalk headboard look with a can of black paint. With proper preparation, almost all types of walls including gypsum board, plaster, wood, brick, or concrete, will work. Chalkboard paint is easy to apply, dries quickly, and can be washed with soap and water.

The good news is, you don't have to stick to the black color, a chalkboard comes with almost every color. Use contact paper, if you don't want to use paint.
Hockey headboard
For the die-hard hockey fans, nothing beats the hockey goal headboard. Complete the scene with team blankets and real-size decals from your favorite players. Peel and stick decals are easy to apply and can be used for most major sports. In addition to player decals, fans can also get team logo decals.
Wallpaper headboard
The wallpaper creates a simple and elegant headboard. Without too much hard work you can directly apply it to the wall. For a complicated pattern, it is recommended to use a pencil to sketch on the left side of the headboard and then cut it out to use as a template on the right side. It will ensure symmetry on both sides.

Make sure to prep the wall by removing all dirt, filling any cracks, and sanding the wall smooth.
Floating laminate headboard
Use a floating laminate headboard to mimic a recycled wooden wall. Use medium-density fiberboards (MDF) for both side tables. Together these will have ultimate coherence and take your bedroom to the next level.
Graffiti headboard
Turn headboards into artworks. You can use any colorful and creative design. If you want a graffiti look, you can spray text on artificial brick wallpaper. Use a pasteable, easy-to-clean, solid vinyl unpadded wallpaper.

Another idea is to use large printed tapestries that can be hung on the wall or wrapped in a piece of wood or MDF.
Frame forming headboard
To create an elegant look, cut the molding to the required size, and drill it into the wall. It can be molded from wood, polystyrene (a hard plastic), and MDF. You can then paint the cut shapes in any color. The form creates architectural details and defines each area.
Wrought iron headboard
Wrought iron headboards are both beautiful and expensive. However, you can find wrought iron railings at thrift markets, online stores, and where outdoor furniture and fences are sold.

Unlike some other types of headboard materials, wrought iron is durable and easy to clean. Although various styles of wrought iron are available, none of them are bulky, which is an advantage in a smaller space.
Global headboard
The floor-to-ceiling world map serves as a headboard and focus. You need a smooth surface to place such a global headboard. Instead of using a primer, flat latex paint is best suited to create the right cover. Before hanging, you also need to mix and paste to each panel.

One thing you should not compromise on is the comfort level, always go for a comfortable mattress, like a cozy mattress from Orange County store. Above are some of our favorite headboard designs, tell us which one is your favorite in the comment section below.