In Orange County, consumers can find quality mattresses such as those from Sealy-or perhaps more quality ones by the brand this 2017.
Last January, Tempur Sealy International announced that its Sealy brand will get an unprecedented refresh this year. The 135-year brand will feature mattresses with a rich color palette, premium design elements, and soft and inviting covers, among other things. If things go the product line's way, then it might give any mattress in Orange County a run for its money.
According to Tempur Sealy's Chairman, President and CEO Scott Thompson, the brand's new visuals and design elements will differentiate Sealy products on the retail floors. The company, says Thompson, will also take a whole new approach for its brand.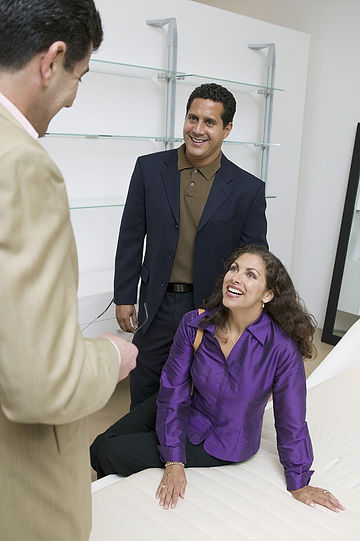 Things Mattresses Should Do
Consumers have individual preferences for mattresses but share one thing in common: comfort. Comfort varies for everyone, although Sealy offers a few suggestions. Everyone, for one thing, should try the comforts of different mattresses when in the store. For another, a good mattress should deliver at every level the right support.
Sealy classifies a mattress's comfort level based on Ultra Plush, Plush, Cushion Firm, and Firm. Ultra Plush has a very soft-feeling surface, whereas Plush is more firm than Ultra but is less than that of Cushion Firm. Meanwhile, Firm is less soft than Cushion Firm and is the hardest among the four of them.
A mattress should also contain an array of things. Among them include proper back and body support, flame retardancy, and insides that minimize tossing and turning for consumers as they sleep.
Mattresses That Sealy Offers
At the least, Sealy comes in traditional innerspring and hybrid variants. The innerspring variant contains a spring system that allows for better ease of movement and provides deep down support for the total body. Unique steel alloy coils enable the innerspring mattresses to endure for years, all the while delivering superior comfort.
While available for now in select models, Sealy's hybrid mattress contains a half-foam, half-spring construction. The hybrid mattress, a best of worlds from traditional innerspring and memory foam models, also provide cooling comfort with its gel memory foam above and deep support with underneath steel alloy springs. A new hybrid line should launch by 2018.
For a mattress brand to stand out this long since 1881 is quite impressive. This pretty much assures consumers they're getting a good choice, even if they find a Sealy mattress sale in Orange County.
Sources:
Trusted Sealy® Mattress Brand Gets Strongest Refresh in 130-Year History, TempurSealy.com
Mattress Guide, Sealy.com