Some doctors and scientists who study sleep posture maintain that it is bad to sleep on your stomach. The reason for this is that it flattens the spine's natural curvature, which can lead to lower back pain. Unfortunately, it's one thing for someone just to say "well, don't sleep on your stomach," and it's another thing for a person to change their habits who have been sleeping on their stomach for their entire life. The fact is, this remains the sleep posture that is the most comfortable for some people, and they aren't likely to change. Luckily, there are many mattress stores in Orange County that carry mattresses that are good for stomach sleepers.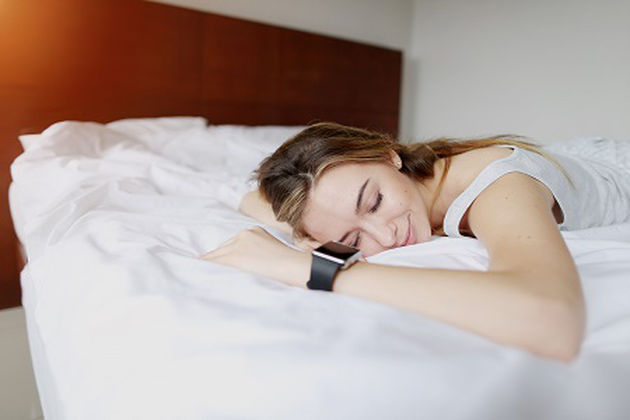 What Kinds Of Mattresses Are The Best For Stomach Sleepers?
The consensus is that the best mattresses for those who sleep on their stomachs are ones that have a mid-range level of firmness. This is because you want a mattress that is somewhat rigid so that it keeps your spine aligned correctly, but at the same time, you want something soft enough that it reduces pressure to your ribs and stomach. There are more types of mattresses and mattress materials on the market these days than ever before, so it's easy to feel overwhelmed. Here are our top picks for stomach sleepers, and we encourage you to try them for yourself.
The Leesa
This mattress comes with a universal feel that is supposed to adjust itself to the contours of your body regardless of your size, shape, or body weight. It works very well for stomach sleepers, though, because it's medium-firm, and it has enhanced support. It comes with high-end memory foam, and also Avena, which adjusts itself to your body type and holds you up, preventing that sinking sensation. It is also affordable enough to fit most budgets.
The Purple Bed
Here we have a mattress that bills itself as the perfect combination of firmness and softness, and it's hard to argue with that. They make it with memory foam filling, which relieves pressure, and it will also make sure that your body temperature dissipates rather than being absorbed so that you won't get too hot on warmer nights. It's also eco-friendly, composed entirely of recycled, non-toxic materials. The only thing to watch for is that some people feel that it takes a while to break it in.
These are two that we like, but there are many more out there. As a stomach sleeper, you might feel like you're already coming in at a bit of a disadvantage, because of all you've heard about stomach sleeping being unhealthy. We all have postures that we find comfortable for sleeping, though, and we have to live with those. With so many great options available these days, you're sure to find the mattress that suits you best.