Before buying a mattress, test it first. Don't simply walk into one of the mattress stores in San Diego and make a purchase without assessing the products and making comparisons. Otherwise, you risk taking home a mattress that won't let you sleep soundly, let alone comfortably at night. When testing a mattress, there are reminders to keep in mind, including the following: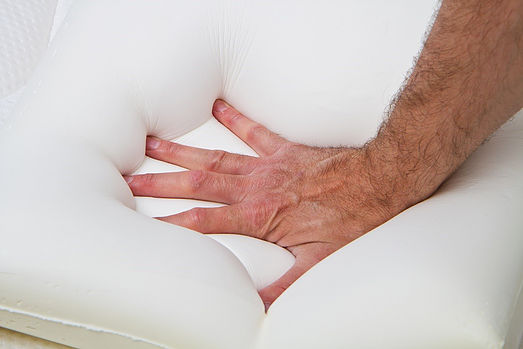 Do It Naturally
When getting in and out of the mattress, do it as normally as possible. Imagine that you're at home and you're simply going to lie on the bed. This means that you don't need to apply excessive pressure or jump on it just to test its durability or strength. It doesn't work that way. Besides, mattresses at stores have little to protect them from an impact, so you actually risk ruining them. You need to feel how comfortable it is in the way you would actually lie and sleep on it. Don't be too gentle, but do sample it as you would treat your mattress at home in order to properly test it.
Bring Your Partner
Bringing your partner to a mattress sale near San Diego is essential. Since both of you will use the mattress, you should test it together to see how it fits the two of you simultaneously. When testing, determine the way the mattress distributes motion. Both of you should move and roll around on it in the way you naturally sleep. This way, both of you can feel how the mattress reacts to each other's motions, helping avoid disruptions in sleep. If you're a couple that loves to spoon, try that particular position as well to see how the mattress responds.
Wear Comfy Clothes
Dress in clothes that you'd be comfortable sleeping in, ones that allow free movement. As much as possible, wear sandals or shoes that are easy to remove so that you can experience the mattress as naturally as possible. Also, take keys, cell phones, and coins out of your pockets; they can be distracting and you naturally sleep without these items anyway.
These are only some of the tips to follow when testing mattresses, but they will help you make a worthy purchase.
Sources:
SLEEP Test, bettersleep.org
How to Test a Mattress for Correct Back Alignment for Your Body to Sleep Healthy, hubpages.com