In Orange County, people flock to the best deals at the mattress stores, looking to find options for their budgets and sleep styles. But as you look at the mattress choices that are out there, don't forget that finding the right pillow to use can be equally critical if you want a good night of sleep. Let's look at some of the better options for pillows out there and discuss which one might be a match for you.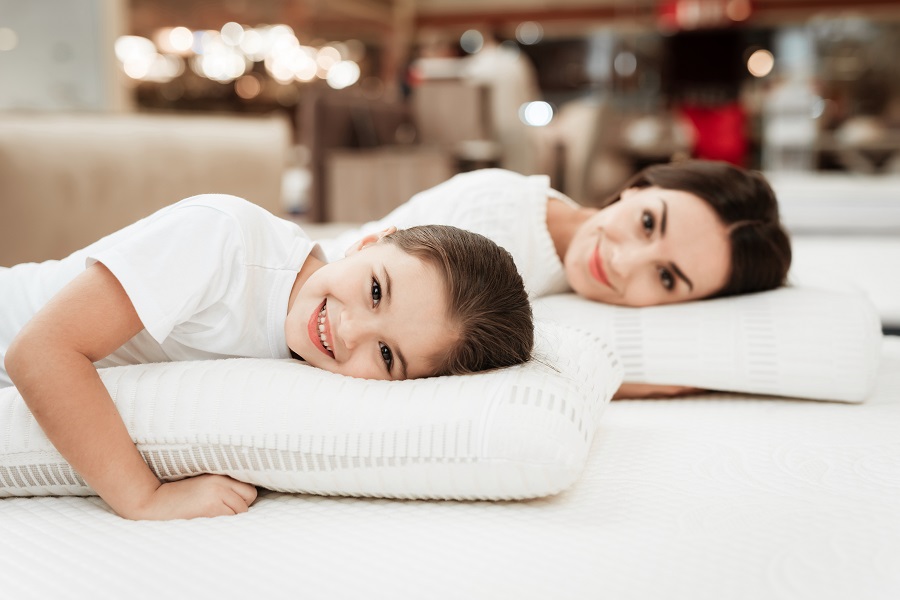 Beyond Down Gel Fiber Pillow
The Gel Fiber option from the Beyond Down brand is a popular choice, especially with those that like to sleep on their sides. It features some truly space-age technology, as it is filled with gel-coated polyester fibers. These are meant to mimic the feeling of down, so you get softness, but at the same time, they are beneficial for regulating temperature, preventing you from growing overheated during the night. Your head and neck will feel as though they are sinking into the pillow somewhat, Orange County, but you still get the support you need to maintain proper alignment. You won't wake up sore, and it's also hypoallergenic.
Bear
Bear pillows can be purchased at many Orange County mattress stores, and they are so great because they always feel cool to the touch. If you're a person that "sleeps hot," Bear is the brand with Loft-X foam. It's an unusual hybrid of latex and memory foam, and it has contouring properties, but at the same time, it's ventilated for air flow. You'll feel cool throughout the night with Bear, but you will also have superior head and neck support.
Tempur-Embrace
The Tempur-Embrace pillow is also available at many of the better mattress stores in Orange County. It has a unique shape, and it is filled with shredded memory foam and a foam pad filling. That makes it perfect for many different sleep positions, so however you feel most comfortable, this pillow is likely to be a good match for you. It's exceptionally soft, and the cover is easy to care for, as you can remove and wash it with no problems. It also comes with a 5-year limited warranty, which is better than most other pillows.
Once you have visited the mattress stores in Orange County and found your dream mattress-and-pillow combination, a restful night of sleep is just around the corner. You may be surprised by the difference it makes in your life when you are fully rested and ready to tackle the day's challenges.