Many people deal with back pain in their lives. Younger or older, the affliction occurs for a variety of reasons. A medical condition like scoliosis can cause it, or it could happen after an accident. Disk deterioration is relatively common, and the chances of a person dealing with back pain only increase as their life goes on. That's why getting the right mattress is so important. You need the right amount of support so that you can get a comfortable night's sleep. Let's talk
mattresses San Diego
, and find the one that's right for you.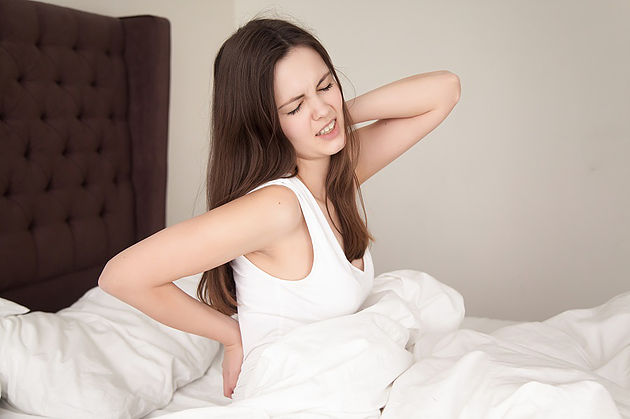 Nectar
Most doctors who specialize in back pain agree that a mattress of medium-firmness provides the most relief. It's going to vary person by person, depending on whether it's upper or lower back pain, and also personal preference. What's comfortable for one person might be intolerable for someone else. The Nectar mattress is a popular seller. Its composition begins with a cover combining long-staple cotton and Tencel, and this is quilted with gel memory foam. After this is a three-inch layer of the same memory foam that has medical-grade cooling technology. This combination makes it so that the mattress holds its shape, keeps your body cool, and provides support regardless of whether you're a back, side, or stomach sleeper. The price is also reasonable.
Alexander Signature Hybrid
From Nest bedding, this is a mattress that comes in three firmness levels. The middle variety, medium-firm, will probably work best for back pain sufferers. It is a combination of memory foam and coils, so you get both the support and comfort that you crave. The cover has a copper memory foam layer that draws heat away from the body so your temperature is regulated throughout the night, and the coils are individually-wrapped so your motion is isolated and your partner sleeping next to you won't be disturbed. This one is going to be at the higher end of the price spectrum.
Brooklyn Signature
If you want to stick with a mid-level price point, the firm variety from Brooklyn Signature is another reliable option. If you're the sort of person with back pain who likes to feel as though you're being cradled rather than sinking into the bed, this might be for you. Stomach and back sleepers rave about this bed. It is made with extra support for the lumbar region, with both memory foam and individually pocketed coils.
Anyone of these might work for those suffering from back pain, but it's best to try each and see which is the best option. No two back pain sufferers are alike, so find what's comfortable for you, compare prices, and start sleeping soundly again. It's critical for your health.