Most of us will go to great lengths to get the sleep we all deserve, but here at Mattress Sale Liquidators, the home of the best San Diego mattresses, we can make that process effortless for you (not to mention inexpensive!). We understand everyone has different preferences when it comes to durability, comfort level, level of support, and the price comes to what they want for their mattresses. But have you wondered what exactly our mattresses are made from? Today, we're gonna reveal our secret to you!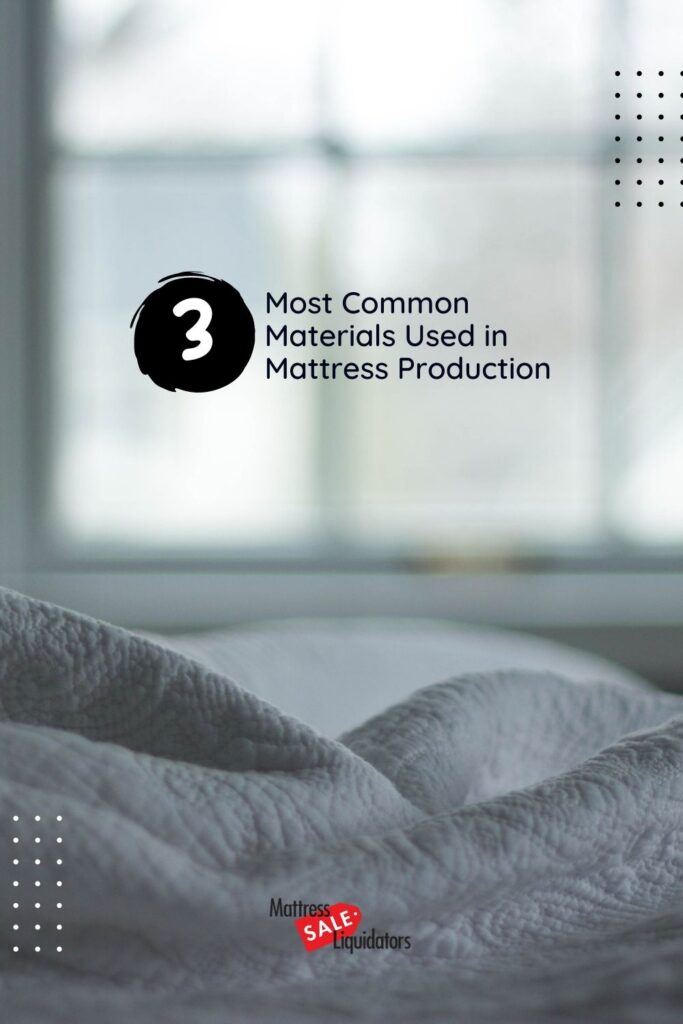 Latex Mattresses
The two most common materials used to make mattresses are latex and memory foam. Though memory foam is generally favored by the public, even a latex San Diego mattress has still been proven to be very popular to this day. The latex model is virtually silent and moving around in it is effortless, unlike its innerspring counterpart. Furthermore, latex mattresses offer great value for large beds, particularly queen size or bigger. Due to how easily reversible they are, these mattresses are able to last for at least ten years without having to constantly flip them. This is the ideal mattress for individuals who prefer a bed with a thin and firm feel to them.
Memory Foam Mattresses
Memory foam mattresses are known to not be cheap, but it is for valid reasons. This highly supportive and comfortable product is made from specialized foam and has the ability to perfectly contour your body down to your shape and sleeping position. This option is especially popular with those who struggle with back or any type of chronic pain. This type of mattress is also ideal if you sleep with a partner, that way they are unable to move the bed around if they are tossing and turning.
Innerspring Mattresses
As its name suggests, innerspring mattresses offer support through steel coils. This works for three reasons: firstly, the steel coils have the ability to efficiently isolate movement. Second, it reduces pain while lying down. This naturally results in improved blood circulation on the San Diego mattress. Lastly, it works well for back and side sleepers. An innerspring mattress also has the ability to dissipate heat. And since we in San Diego live in a more-than-just-warm climate, this is definitely a plus! Not to mention innerspring mattresses are useful for customers who need a new bed on a budget.
Mattress Sale Liquidators is Here to Help You
If you're a San Diego resident in need of a new mattress, whether or not you are sure exactly what you are looking for, you can count on Mickey and his entire team to make that dream of sleeping on the perfect bed a reality today! You can reach out to us by calling our San Diego location at (619) 760-7031 or sending us an email at info@mattresssaleliquidators.com. Tight or unpredictable schedule? No problem! You're free to come on in our store whenever you like! No matter when you find yourself stopping by, we guarantee that you will fall in love with our San Diego mattresses!