A burgeoning market is mattresses for athletes in general, and runners specifically. If you're a serious runner, you'd be well served to visit a mattress store San Diego and find one that works for you. It's essential for anyone to get a good night of sleep so you can tackle your day, but if you have a 5K to run the next morning, it's even more critical. There's one mattress that's supposedly made specifically for runners, so let's see if it lives up to the hype.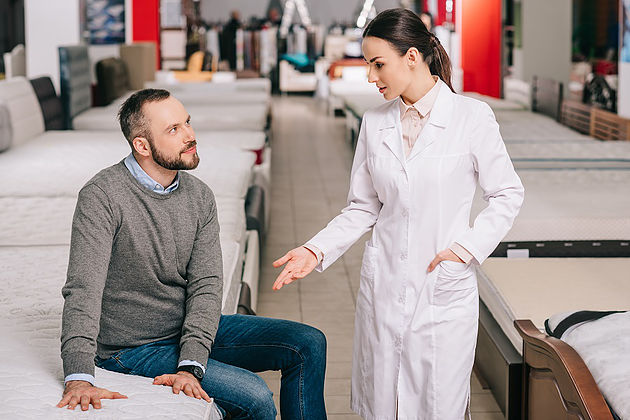 A Bear of a Mattress
Bear mattresses make some bold claims. They say that their line helps athletes recover faster from their races, sleep more soundly, and improves their performance. If you buy the mattress, it expands until it reaches its full size, so don't worry if it seems small at first. You might want to rush to judgment after one night, but with most mattresses, you want to give it a full 30-day trial, and the Bear is no exception.
One of the better features of the Bear is that it comes with a firm foundation, so you're getting plenty of support. That does not necessarily mean, though, that if you prefer a cloud-like feel to your mattress, then you're going to have a bad experience with it. We recommend giving it a chance for a while. Both runners who like a softer mattress and those who appreciate a firmer one have said that they felt noticeably refreshed after sleeping on the Bear after hard workouts. With the soreness lingering less, you'll be free to plunge into your training head-on. You'll have more extended periods of uninterrupted sleep, with less turning and tossing beforehand.
The Science Behind It
So, what is it about Bear that makes it the optimal choice for runners? It has four layers of Celliant textiles and advanced foam. This makes it responsive, and it uses your energy to increase oxygen flow for fast recovery. The foam is graphite-infused, using an open-cell structure so that air flow is increased. It's all about those Celliant textiles; they enhance tissue oxygen levels as you sleep. With your body more oxygenated, you're able to recover from muscle and tissue damage. That's why you can go to bed sore and wake up significantly refreshed.
If you're a runner, this bed is a good bet for you. Everyone is different, and mattresses are never one size fits all. Still, there seems to be a definite trend with runners and athletes enjoying the Bear. If you want faster recovery and to get a leg up on your competition, you ought to give it a try.