How many nights a week do you usually have a good night sleep? Cool room temperature, clean bedroom, comfortable mattress, and cozy pillows are just a few of the elements of getting a  good night sleep.  That's why it is important to have all these as having them is paramount to relaxation, healthy habits, and optimal health.
In choosing a mattress, don't just consider how your bedroom will look like for visitors. Having an impressive room is just a plus point. What's important is that it will help you sleep well at all times. So, if you are looking for affordable and high standard Orange County mattress, look no further, Mattress Sale Liquidators is just around the corner.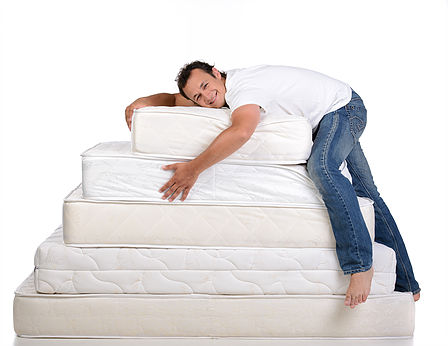 Mattress Sale Liquidators offers nothing but exceptional and premier selections of Sealy Posturepedic Mattress which you can choose from. Our product ranges from Sealy Posturepedic Hybrid Series, Sealy Optimum Collection, Sealy Posturepedic Gel Series, and  Sealy Posturepedic Classic Series. Each type is engineered to support you and your body in a position beneficial to your health. Whether you choose a Queen size, Eastern King or California King Bed, Mattress Sale Liquidators have it available at all-time low prices.
1. The Sealy Optimum Collection. These mattresses aim to help you obtain a comfortable body temperature. These are the type of mattresses that remains cooler while you sleep and gives you essential support for a soothing and untroubled sleep. Its cooling gel foam technology from top to bottom was first introduced in the market under Optimum™ by Sealy PosturepedicOUTLAST®. Sealy Optimum Collection mattress also features OptiCool® Gel Memory Foam that is 12 times more effective in managing and removing excess heat.
2. The Sealy Posturepedic Classic Series. These features titanium alloy coils that give the perfect balance of comfort and support that lasts for years. This classic collection features CoreSupport Center™ which supports the heaviest part of your body. If you are into durability, then Sealy Posturepedic Classic Series is best for you. The improved design of SolidEdge System enhances the side-to-side stability for longer, superior and uninterrupted sleep.
3. Sealy Posturepedic Gel Series. These features a 2-stage coil design technology which is famous for a softer part at the top for comfort and firmer support underneath. Afraid of rolling off at the side of the bed? Then the SolidEdge™ HD System is what you are looking for. It has a solid seating edge technology that allows you to use the full surface of the bed.
The Sealy Posturepedic Hybrid Series and every Sealy Posturepedic® is specially designed and built in the USA using only top quality materials to provide you comfort and durability.
Call our Orange County mattress store now at 1 (714) 795 0837 to avail our high-quality mattresses at rock bottom prices your wallet will surely love.