During the summer, it is important to stay cool with the right bedding to fit your San Diego mattresses. One of the worst feelings is waking up in the middle of the night sweating. According to sleep experts, bed sheets can have a significant impact on your level of comfort, especially in warmer weather.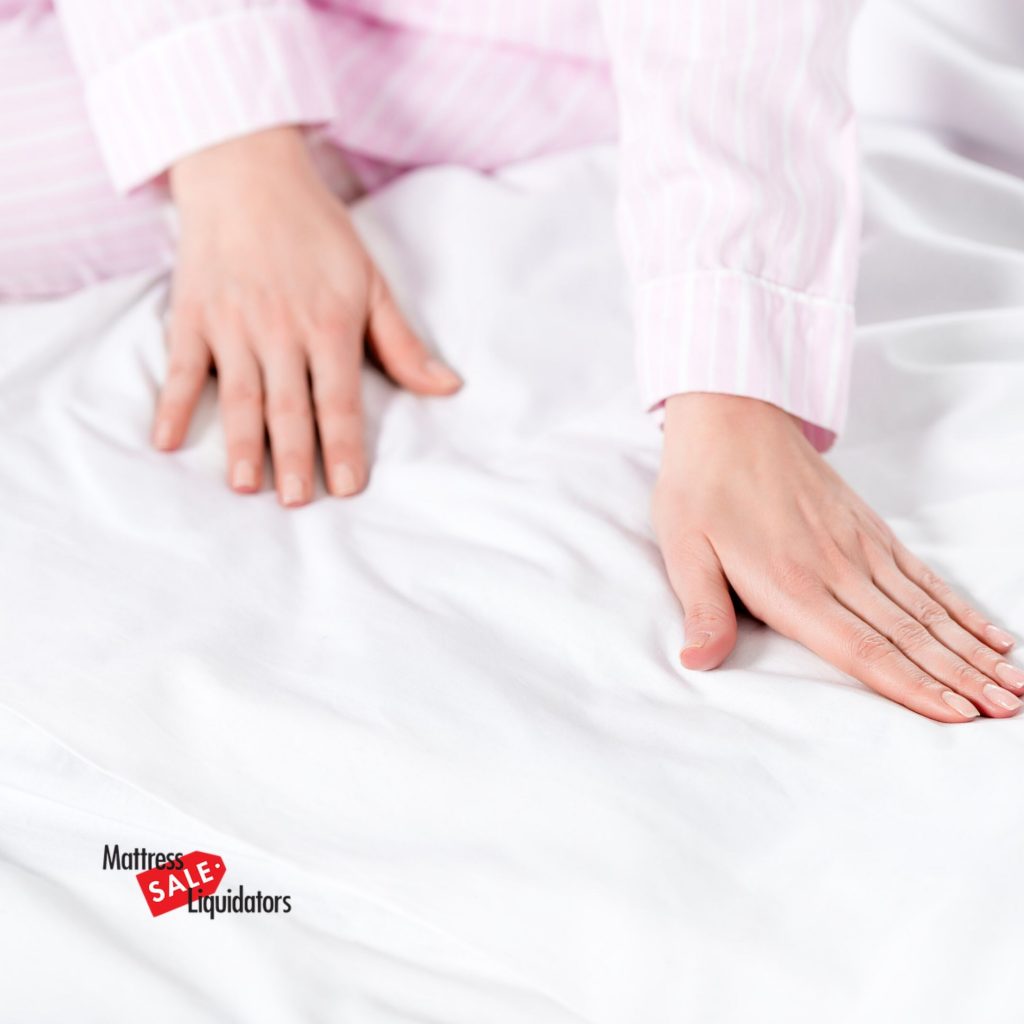 Since not all bed sheets are created the same, you must consider elements such as thread count, color, breathability, and moisture-wicking when you are looking to buy optimal sheets for the summer. Believe it or not, these distinctions can have a huge impact on your quality of sleep during those hot, summer nights.

Your mattresses deserve bed sheets that go above and beyond, so make sure to look for a thread count between 400 and 800vin San Diego stores. Remember that thread count measures the portion of thread used for the vertical and horizontal rows in a square inch of fabric. You do not necessarily need to buy the highest thread count number; however, your sheets should fall within a certain range in order to ensure a quality, lasting product.

When you are looking for cool bed sheets, you should consider the color of the fabric. Darker colored sheets are known for absorbing heat, such as the sunlight that comes through your window, and will not be an appropriate choice for the warmer months. On the other hand, lighter sheets reflect heat and stay cooler more consistently. Most sleep experts recommend using your white or eggshell-colored sheets during the summer and saving darker greys and browns for the winter. 

Breathability and moisture-wicking are two additional factors that you should keep in mind when you are choosing the right sheets. Breathability refers to the nature of the fabric, whether or not it allows airflow and temperature regulation. You want to acquire breathable sheets in order to stay cool at night. Moisture-wicking fabrics resist a dampening effect when you sweat in the middle of the night. The fabric can essentially pull the moisture from your skin and dry it quickly in order to maintain a sweat-free environment.

Now that you know what factors to look for in cooling bed sheets, we have some recommendations for the best kinds of fabrics:

Tencel – A combination of Lyocell and Modal fibers, Tencel is known for being breathable and gentle. It also offers moisture-wicking properties.
Satin – A luxurious weave of silk, nylon, and wool, satin is a quality fabric for cool bed sheets.
Bamboo – Unlike plain cotton, bamboo sheets are more absorbent, which can help if you tend you sweat a lot during the night. Bamboo is also a good material for air circulation.
Egyptian Cotton – Known as the most luxurious and breathable cotton, this is a highly esteemed and commonly purchased fabric.
Cool bedsheets can make a world of a difference during the warmer summer months, so make sure that you're using breathable, quality fabrics. You should also replace heavy comforters with lightweight quilts or thinner blankets to ensure that you don't overheat. Everyone has different sleeping needs, but we all need to adjust our habits when it gets warmer outside. Find out what fabrics work for you and you will be able to achieve deep, restful sleep all year round.