Countless of studies have pointed out how vital sleep is to a person's overall health. In fact, you don't need any published research to prove that without sleep, you'd feel like you were floating on air, but in a bad way. But with good sleep, you'll not only feel refreshed and energized, but you may feel ready to take on what the rest of the day brings.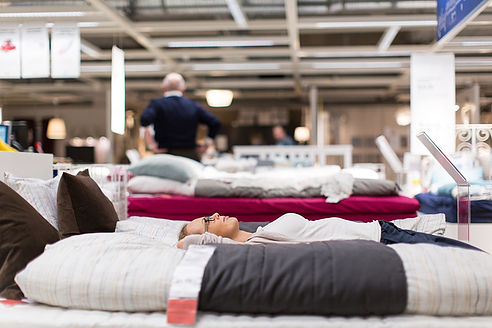 It then stands to reason that you need a comfortable mattress to sleep on to get the best quality of sleep. Buying one isn't as easy, though. You have to navigate through the maze of choices available on the market. The good news is buying from a mattress store in San Diego is not as hard as it looks. You just need to be a smart buyer.
Go to a Specialized Mattress Store
Buyers often overlook this. More often than not, stores that specialize in mattresses have more training and are more knowledgeable when it comes to the subject of sleep. While it is a given that the salesperson would try to convince you to buy a mattress; they will also help you find the one that will cater to your own personal comfort.
Sleep Test a Few Mattresses
You will never know the comfort level a mattress can offer until you have tested it. There are stores out there that let their buyers test their mattresses. To do this, lie down on the mattress in your normal sleeping position for about 15 minutes. If you get up with sore muscles or even with the slightest pain on your back, you better look for another one.
If someone is with you, you can also ask him or her how you look like when you lie down on the mattress. You should not sink too far down into the mattress; instead, it should conform to the natural arch of your spine.
Money Back Guarantees and Return Policy
If sleep-testing isn't possible, ask for the store's money-back guarantee and return policy. This will give you the chance to get back your money in case the mattress you bought is causing you sleepless nights and body pains. A return policy is also great. Instead of getting your money back, you may just want to get another type or brand of foam.
Mattresses on Sale
Don't shy away from mattress sale if you happen to be in the San Diego area. Discount doesn't necessarily mean decrease in the quality of the product. Just go through the sleep test and you're good to go.
Sources:
how to buy a mattress, getrichslowly.org
top 12 tips buying a new mattress, spine-health.com