Are you shopping for pillows and want to know how much they cost at San Diego mattress stores? If so, you have come to the right place. We have created a guide to help you figure out how much pillows cost so you can decide what kind of pillow is right for you to buy. You have done the hard part of buying a bed frame, mattress, and bedding. Now all that's left is finding affordable pillows for a comfortable sleep.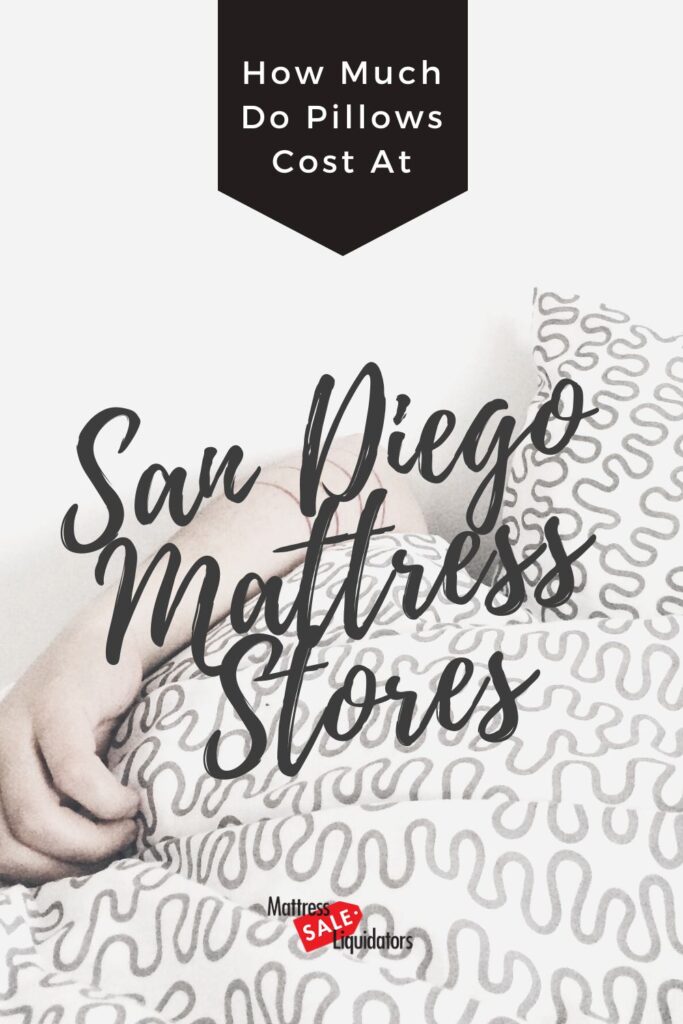 If you buy a brand new pillow, you may have to spend as low as $10 or as much as $1,000 depending on the following criteria:
Materials used to make the pillow
Pillow height
Pillow size
Brand name
Average Pillow Cost Based on Material
The type of pillow that you lay your head down to rest can make all the difference when it comes to having a good night's sleep. Let's dive into some of the common types of pillow and how much they cost on average.
Memory foam:
There are different subtypes of memory foam, such as shredded foam or wedge pillows. A memory foam pillow you find at a mattress store in San Diego is hypoallergenic, which means it can keep out dust mites and mold. The material conforms to a sleeper's head without becoming lump, and the material helps promote healthy spinal alignment. On average, memory foam pillows cost between $50-150.
Down:
This type of pillow is stuffed with soft feathers from the underbelly of a duck or goose. A down pillow can keep you warm during the wintertime and still manage to be breathable in the summer heat. This type of pillow can last anywhere between five to ten years, and they are lightweight since they are made of feathers. On average, down pillows cost anywhere between $15-260. Down pillows are not cheap. If you really want to have a down pillow, you should consider getting it at a mattress sale in San Diego.
Polyester:
If you are shopping on a tight budget, polyester pillows are an excellent option. Most polyester pillows are machine washable and are odorless when you first unwrap them. They also come in different degrees of firmness which means they are compatible with any type of sleeping position. On average, polyester pillows cost between $10-$85.
Other Factors that Affect Pillow Cost
In addition to the factors that we already mentioned, there are a few more to consider when shopping for pillows:
Shipping
Customization
Temperature control
Conclusion
Pillows play an important role in the quality of sleep. You should not have to spend your nights flipping your pillow over and over just to feel more comfortable. We hope that knowing the cost of pillows at San Diego mattress stores can help make deciding on a budget a little bit easier.