Sleeping habits are personal, which is why it is so important to find an Orange County mattress that works for you. Whether you like to sleep on your side, back, or stomach, your various nighttime positions require a certain amount of support and can affect the overall quality of rest you get each night. These sleeping positions can also reveal some things about your personality when you're awake!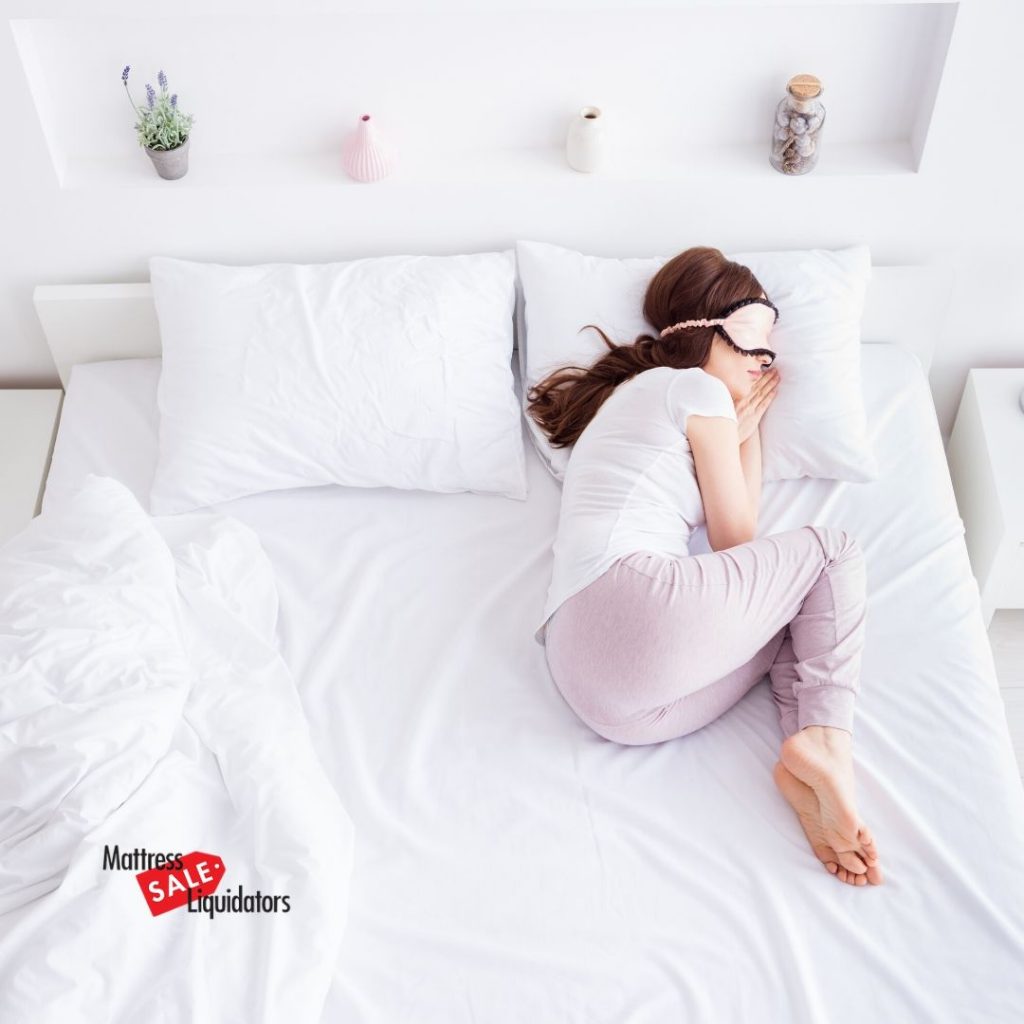 Sleeping is an important process through which people's minds and bodies can recharge from a busy day. In order to optimize the time for rest, people will purchase quality bedding, pillows, and a mattress to fulfill that cloud-like softness and comfort that everyone desires in a bed. It also helps to maintain a bedroom environment that is calm, dark, and free from digital distractions. 

However, what many people don't realize is that your sleeping position has just as much to do with your quality of sleep as your mattress. Sleeping habits can often reflect your awake state of mind. Sleep experts in Orange County have conducted studies on various bedtime positions and found a correlation between these natural habits and a person's individual traits.

In some ways, our method of sleeping can be read as an expression of our inner subconscious. Sleeping is something we don't really have to think about and yet we often have elaborate or strange ways of making our bodies comfortable at night. By becoming more aware of our dominant sleeping positions, we can start to learn a little more about ourselves and determine how to optimize our sleeping space to support a good night's sleep. 

The Log Position

What is it?
The log position is characterized by someone who sleeps on their side with legs straight under them and arms close to their sides. While it may sound rather stiff, this is actually quite a common sleeping position. Since your neck and back are aligned, this makes it perfect for those who have chronic soreness in those areas. One way to make this position even more comfortable is to wedge a soft blanket or pillow between the knees.

What does it mean?
People who sleep in the log position generally exhibit friendly and relaxed traits. They are comfortable talking with different kinds of people and willing to trust others.

The Mummy Position

What is it?
The mummy position is a slight variation of the log position. Someone who sleeps like this is still on their side with legs straight under them, but their arms are stretched out instead of at their sides. This position, like the log position, allows your back, neck, and spine to relax into the support of the mattress. Again, you can add a pillow or blanket between the knees or the arms to avoid any potential numbness.

What does it mean?
Researchers have found that people who sleep in this position are very open to trying new things. They can be a bit hesitant to trust new people right off the bat; however, they like to be accommodating and pleasant. People who sleep in this position like to evaluate all their options before making a decision. They are also very constant and honest.

The Soldier Position

What is it?
Someone who sleeps in the soldier position is on their back with arms directly at their sides and legs straight out. It is generally good for neck and back support as long as you are not straining your neck with fluffy pillows. With this position, your weight can be evenly distributed on the mattress which also helps alleviate unnecessary pressure on your spine or shoulders. However, this position is not the best for people who are naturally prone to snoring.

What does it mean?
The soldier position can say a lot about a person. People who naturally gravitate to this sleeping position are usually very focused, emotionally strong, and quiet. They do not like the attention on themselves and they need structure to feel comfortable.

The Starfish Position

What is it?
In this position, a person is lying on their back with their arms and legs stretched out to the corners of the mattress. According to some sleep studies, this sleeping position is not as common as the others listed above. Like the soldier position, this sleeping position can aggravate snoring tendencies and is not recommended for those that have sleep apnea. Some people will improve this sleeping position by wedging a blanket or pillow under their knees to provide more back support. 

What does it mean?
Those who gravitate to the starfish position are unique and often choose unconventional lifestyles. In terms of relationships, the starfish position reveals someone who prioritizes their friendships and all other relationships that fulfill them. They are the person to go to when you need advice and emotional support.

The Skydiver Position

What is it?
The skydiver is a stomach-lying position in which the sleeper turns their head to one side and wraps their arms around their pillow. While this position may feel comfortable when first lying down, it makes someone more prone to neck and back pain for extended periods of time. People who snore or suffer from sleep apnea can benefit from a slightly adjusted version of this position. In order to reduce stress on the body, you can lay your forehead on the edge of a pillow and maintain that spine alignment as best you can.

What does it mean?
People who naturally sleep in the skydiver position are playful and fun. They know what they want and they are not afraid to communicate that to people, which often marks them as a risk taker.

The Fetal Position

What is it?
Many people have heard of this position because it is so commonly witnessed. This position is where someone is on one side of their body with their back arched in a "C" and legs curled under them. At least 41% of people sleep this way, which makes sense if you think about where this position originates (in the womb). Most sleep experts recommend this position combined with a quality mattress and quality pillows.

What does it mean?
People who sleep in the fetal position tend to be very sensitive, although they like to hide this from others with a strong exterior.
So, whether you sleep in the soldier position, the fetal position, or the skydiver position, you can start to be aware of your natural habits and choose the best mattress in Orange County to support a restful night.