When you visit mattress stores in Orange County, you will see that there are so many kinds of mattresses and mattress accessories to upgrade your bed and enhance your sleeping experience. Some of the most popular mattress accessories are mattress pads and mattress toppers. Both of these can be used as an extra layer of cushion for your mattress. However, they are not exactly the same product. Orange County mattress stores sleep experts will tell you that they have specific differences in design and function which you may want to know before you decide to buy one or the other.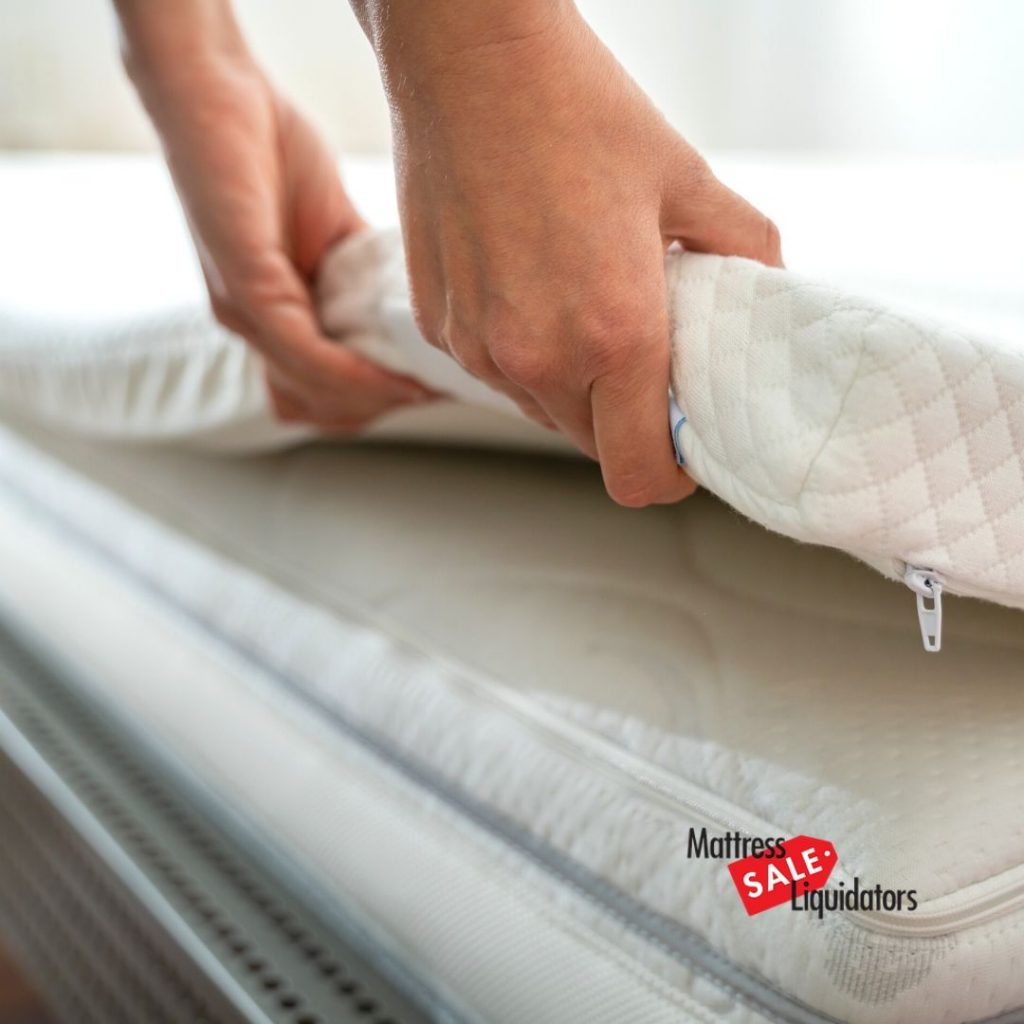 You may often hear people refer to a mattress pad or mattress topper as the same thing. After all, they are both related to mattresses and they both belong on the surface of a mattress. However, they are not necessarily interchangeable terms.

When you look closely at mattress pads, you will see that they are usually a thinner material. This can be used to subtly adjust firmness levels and protect the mattress from dust and dirt. Mattress toppers, on the other hand, are noticeably thicker and plush.

You can think of these two mattress products as belonging to the same nuclear family—siblings. Mattress protectors are their cousins. Sleep experts say that mattress toppers and mattress pads are a little more similar in their function than mattress protectors, which is why they are sometimes confused.

Mattress Pads

For a subtle layer of mattress comfort, you may consider looking at mattress pads. They are usually designed with elastic bands or extended material to fit tightly over the mattress like a fitted sheet.

Mattress pads are made with thin material so they can add an element of cushion without being overly plush for those who like a firmer bed surface. Here are some reasons to choose a mattress pad for your bed:

Mattress pads can soften the surface of a mattress.
Mattress pads add a layer of comfort and support for people who are prone to neck and back pain.
Mattress pads can substitute a mattress protector in terms of shielding a mattress from dust and dirt, thereby extending its life.
Mattress pads are also great to have in the transition period of replacing your mattress. They can make your old mattress a little more comfortable while you are searching for a new one.
Mattress Toppers

When you are looking to add even more cushion to your mattress, you may consider buying a mattress topper. These are made with thicker material than mattress pads and they are known for achieving maximum bed softness for those who appreciate a more luxurious plushness.

Like a mattress pad, mattress toppers sit on the surface of the mattress, right below the fitted sheet. Since these are so much thicker than mattress pads, they are usually filled with cotton, foam, down, memory foam, gel memory foam, latex rubber, or fiberfill. You can research the different materials and see what kind of difference they will make in terms of cushion, comfort, and temperature. For those who are sensitive to certain bedding materials, it is especially important to pay attention to mattress topper materials in order to avoid any allergens.

Mattress Pads vs Mattress Toppers

Many people appreciate that both mattress pads and mattress toppers offer waterproof options to protect mattresses from stains. This makes them viable candidates to replace previous mattress protectors that were noisy or uncomfortable under bedding. Manufacturing technology has allowed mattress toppers and mattress pads to become just as effective at blocking mattresses from natural elements that would wear them down quicker.

There are so many different types of mattress pads and mattress toppers. So, while you are in the search for the right mattress cover, here are some of the materials that you might come across:

Wool
Wool is soft and warm. Many people describe sleeping on a wool mattress cover like sleeping on a cloud. If you require allergen resistant material, organic wool is a great option for avoiding dust mites and mold that may accumulate in bedrooms. As time passes, wool can sometimes become matted and hard. However, you can revive this material with a steamer.

Natural Latex
Natural latex can last much longer than other materials, over 10 years in some cases. It is also hypoallergenic. Sometimes, natural latex pads or toppers will be made with a latex core and wool or cotton covering, which can make them expensive. However, their design is made to last, which makes them a good investment.

Cotton
Cotton mattress pads or toppers are quilted on the surface and machine washable. Many people buy this material because it is comfortable, breathable, and easy to care for.

Featherbed
These kinds of mattress pads or mattress toppers are usually filled with down material. Down is known for keeping sleepers warm in colder temperatures and cool in warmer temperatures. It is also an extremely soft material that people associate with luxury.

When you are deciding between a mattress topper and mattress pad, you will want to consider a few different factors:

What is the best product you can afford? You want to make sure you are investing in a quality product that will last you a long time. However, it is also a good idea to have a price range that you are comfortable with spending.
What will fit your mattress? You have to think about your mattress as it currently is and decide what kind of mattress cover will improve the comfort level.
What are you hoping to gain? Certain mattress toppers or pads are made to accommodate certain sleeping requirements. So, it is important to understand what function you need out of your mattress cover.
Once you have chosen the right mattress pad or topper for you, you will be able to see a difference in your quality of sleep and make the most of your new mattress.