You might think that the mattress is just a piece of furniture. You can put it on the bed frame or spring box,  put a few sheets on it to sleep and everything is good to go. Right? But I don't agree entirely!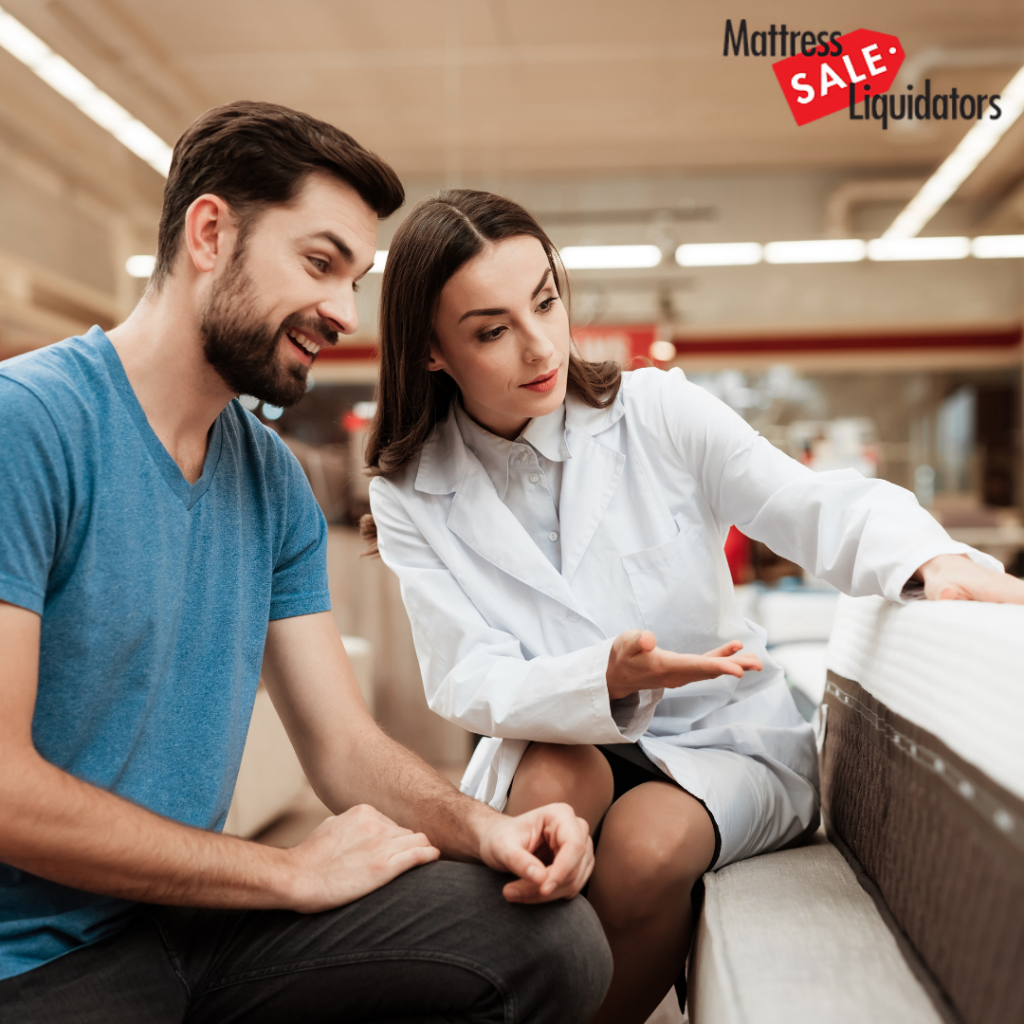 Choosing the right mattress may have been simple decades ago. Today, the wide variety of mattress options on the market can make mattress decision-making an overwhelming task.

The two unique types of Orange County mattresses that have recently become popular are latex mattresses and memory foams.

Although these two materials are similar in several ways, they are quite different. Latex was first popular in the 1950s, but then it had comfort issues.

Memory foam became popular after NASA used this material to help protect pilots from crashes.

Let's review the advantages of latex and memory foam mattresses in Orange County to help you determine the best option.

Latex mattress: good and bad
First, take a closer look at what latex material is and how mattresses are made from it. There are two different types of latex from which Orange County mattress are made of: natural latex and synthetic latex.

Natural latex is made from substances extracted from rubber trees. It is difficult to find these trees around the world, which is why 100% natural latex mattresses are costly.

The synthetic version is made from a variety of chemicals that produce a similar effect to the extracts of these rubber trees.

The latex mattress is firm and has an elastic texture. If you wake up after a while in bed, the mattress will quickly return to its standard shape.

The benefits of latex mattresses
Orange County mattress made of latex has a lot of advantages compared to the memory foam mattress.

Natural latex mattresses do not expose your body to irritating chemicals (such as memory foams) used to create synthetic materials. It is important because these chemicals are associated with headaches and other potential problems.

Latex mattresses are environmentally friendly and maybe a healthier option for some people.
They also provide a degree of stress relief, which can be useful if you suffer from lower back pain, shoulder pain, and similar problems.

Latex mattresses, especially those made of natural materials, can also retain their original shape for a more extended period. Therefore, if you are concerned that the mattress will sag after a few years of use, consider using natural latex.

Disadvantages of latex mattresses
Although latex is a safer material than memory foam, it does have some general drawbacks.

The main drawback is that the latex mattress is firm. If you like to sleep in between medium or plush bedding, you will not feel comfortable on latex mattresses. Also, although latex mattresses provide a degree of stress relief that helps relieve back pain and joint pain, latex is not suitable for your body.

Another factor that some people complain about when deciding to choose a latex mattress is the smell. People find that when they first open the mattress packaging, it gives off an unpleasant odor. The scent eventually disappears, but you will have to live with it for a few weeks.

The price of latex mattresses can be very high, especially when you are looking for 100% natural options. This is a potential drawback you should be aware of while buying this type of Orange County mattress.

Latex allergy is another issue to consider. Although this type of allergy affects only a minimal number of people, you need to pay closer attention to avoid any adverse effects.

Memory foam mattress: good and bad
Next, let's see what memory foam is and what are its strengths and weaknesses.

Unlike latex, which can be made from 100% natural ingredients, memory foams are made from a combination of different synthetic chemicals in most cases.

Memory foam is an entirely artificial material. The chemical composition used to create the memory foam allows the mattress to fit perfectly into your body.

Some mattresses combine natural latex with memory foam. These choices are still relatively new, and some brands are working to make memory foam safer.

The benefits of a memory foam mattress
The fact that memory foam is large enough that a tall and healthy person can comfortably sleep on it.

This type of Orange County mattress is durable and is very comfortable. By changing the shape to suit your body, the mattress provides a higher level of pressure relief. People with back problems, joint pain, and spine problems like sleeping on a memory foam mattress because they find it can relieve specific symptoms.

The memory foam is also an excellent choice when two people sleep on a mattress because it does not transfer motion. You won't notice when your partner changes position while sleeping. This material effectively isolates your partner's movements throughout the night.

Disadvantages of a memory foam mattress
Just like most of the other mattresses, memory foam mattresses do have certain drawbacks.

The compounds used in production are a significant problem for many people. Memory foam mattresses are made of certain chemicals that may be harmful to humans.
Some people think that the chemicals used to make memory foam mattresses make allergies worse and cause headaches.

A night of good sleep is essential for a healthy life. So don't hesitate to spend your money on a comfortable Orange County mattress. Choose a mattress according to your specific needs and comfort.