The vintage ornaments add a glamorous touch to the bedroom. Let your imagination run wild and design the ultimate bedroom!

Charming old-fashioned, quirky, personal, casual but a bit romantic, versatile, affordable – is the definition of a beautifully decorated room in vintage style.
This is a far-reaching style that makes it easy to show creativity, and it can't be included in a simple definition. But in general, vintage style means decorating furniture, fabrics, accessories, and colors that were popular decades ago, especially in the 1940s and 1950s.
However, technically, the term "vintage" refers to any item that is more than 20 years old but less than 100. Vintage items are items that are related to our memories, but they are not antiques.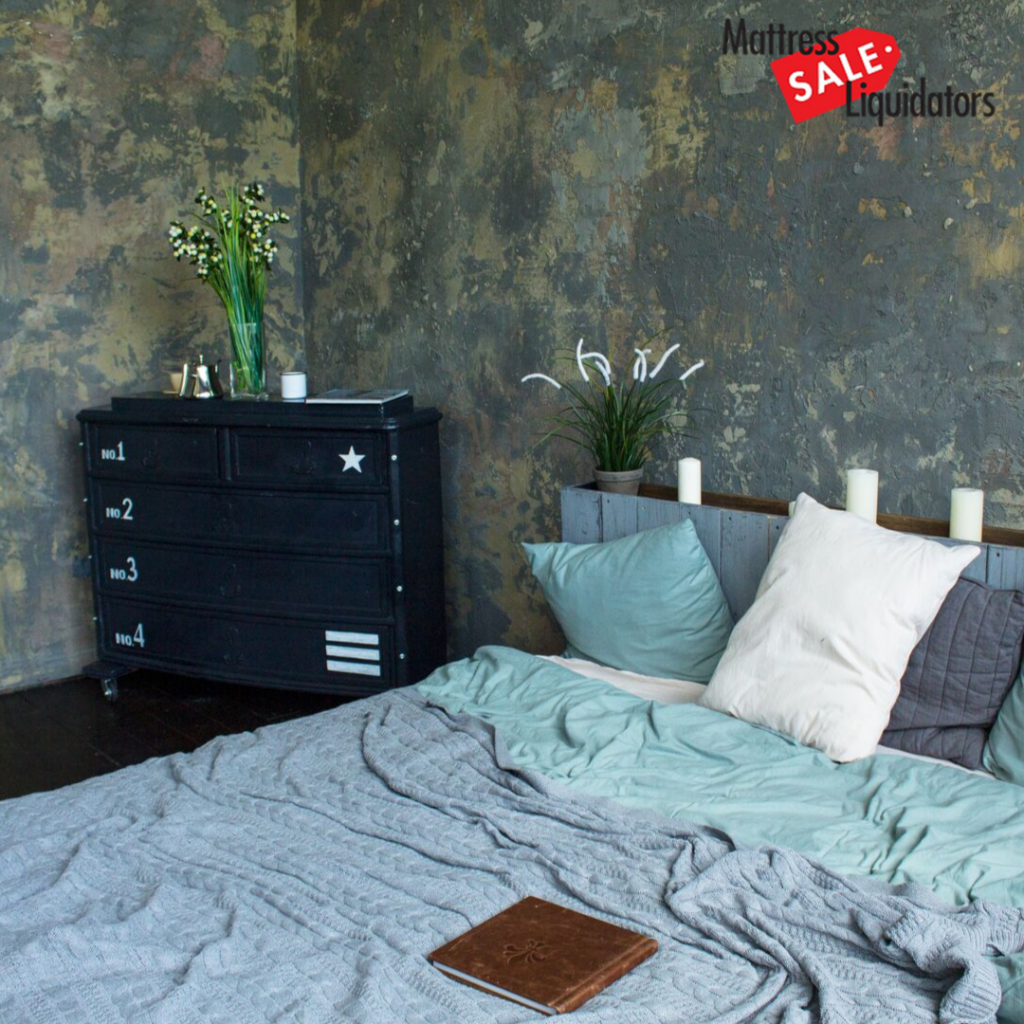 Below are some tips and ideas for decorating your bedroom with vintage items.
Repaint your vintage findings
You will soon discover that paint can be your best friend in antique furniture refurbishing. Even if vintage items are worn or soiled, it is easy to paint with a bright new coating and make them look beautiful.

Colors and patterns in vintage decor
Although there is no hard and fast vintage color scheme, you will find that the vintage palette is soft. It uses a lot of milky white, and there are mint or moss green, pink, soft blue, and lavender color or butterfly yellow.
It has no dark, sharp bright, too much beige or brown or earthy tones.
Mixed mode is another vintage must, especially for flowers or other plants, birds and butterflies, or idyllic scenes of life from the 1940s or 50s.

Looking for vintage items
You won't find authentic vintage items at a large local furniture store. Instead, imagine it as a hunt; you are looking for affordable furniture that has been loved for decades.
Your best bet is flea market, second-hand stores, antique malls and shops, Craigslist, and even garage sales.

Add unexpected things
Vintage discovery does not belong to typical contemporary things found in most decorative shops. It is great to add unique items to your room.
Place an old globe, vintage ceramic dog or cat, gloves, hat, doll whatever makes you smile, get it.
A vintage chair as a bedside table…Vintage items are unique, just like you.
Be creative when decorating your bedroom. Vintage is not a style for your matched furniture or pre-set decor that follows specific rules. Instead, use a folding chair as the bedside table, tilt the old blinds against the wall, decorate with a vintage calendar, or set a beautiful mirror on the floor.
You can do something completely different from this; it is up to you. The only rule when decorating vintage furniture is to use your creativity.
Mixing old and new home items
Decorating with vintage discovery does not mean that everything in your bedroom must be old.
The process of decorating a vintage bedroom with nothing but period pieces can be overwhelming. However, you can mix some vintage accessories or furniture with some new items.
The beautiful floral wallpaper is a celebration of vintage style, although it is a brand new model.

For true lovers, Vintage All the Way
Most people only add some vintage decorations to their bedroom, but if you like this style, why not take it? A lovely way to create a highly feminine place to relax is by adding a comfortable mattress from Orange County mattress stores, and it will feel so pleasant and calm.

Reusing furniture
One of the symbols of retro decoration is to add fun by changing the items used, while also helping to reduce the cost of decoration.
Let your thoughts run wild; if you have enough imagination, you can reuse anything.

Show off vintage treasures
If you are lucky enough to find (or inherit) gorgeous vintage furniture, such as a bed, you can place it with a simple color scheme. Decorate the wall with wallpaper to add more vintage style to the room.

Small vintage bedroom
Want to know how to decorate that small attic bedroom? Decorate it with vintage items, cover the walls with wallpaper, have a vintage feel.
If you have a vintage-style bed, you can buy a comfortable mattress from Orange County mattress stores and create comfy bedding. An Airy, lovely, cozy space.

Use vintage bedding
The charm of real vintage bedding is hard to match.
You can find textile treasures in thrift stores or antique shops or online and add them to the room to take it to the next level. But keep in mind that vintage fabrics are so delicate that you need to pay extra attention to bedding. Get bedroom decor items from Orange County mattress stores to beautify your bedroom a little further.