Blue light insomnia may be one side-effect of using smart technology – but now smart technology has delivered a unique gizmo for better rest and proper sleep too.
The company Eight Sleep has designed a "smart" mattress that, with a compatible app, serves a bed, wake-up call, thermostat, sleep monitor, and coffee-maker all rolled into one.
Does it sound like a fantasy from the future? The bed might be at a mattress store in San Diego near you sooner than you think.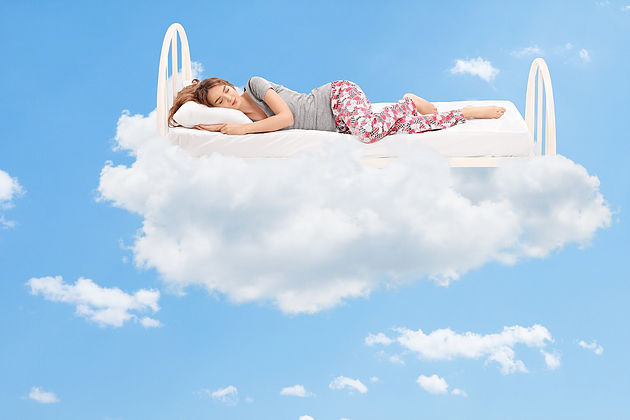 The stuff of dreams
The Verge explains that Eight's smart mattress links up with other gadgets in the home, making it more than a flashy data tracker. For example, it registers patterns in your sleep cycle (such as when you fall asleep or wake up), then uses the information to set off your alarm or turn on your lights at a certain time.
It can also link up with the coffeemaker, setting it to work the moment you first hit your alarm clock's snooze button.
Eight's smart mattress can also remember your preferences like mattress temperature. If you share a bed with someone, it's smart enough to keep your side of the bed cool or warm to your liking – while keeping the other side suited to your partner's preference.
It's not just about foam anymore
According to Digital Trends, the Eight Sleep mattress performs these multiple functions by redefining the multi-layered bed: the smart product has a special technology layer, as well as a requisite four layers of high-density foam.
The design is an upgrade from one of Eight's earlier products, a tracker that gathered information about people's heart rate, breathing, and movement while sleeping to get a better night's rest.
Digital Trends quotes Eight's co-founder Alexandra Zatarain as saying: "The reason we've moved onto building a better bed is that through analysis of millions of hours of sleep data from over 10,000 users, it's become apparent that bed quality is very important to good sleep, and that there was opportunity to design a better mattress."
Discounts desirable?
If Eight's product hasn't already hit a store near you, you may also feel compelled to wait for it at a mattress sale. The product, available in king, queen, full, and California king sizes, comes with a hefty price tag.
The queen size sells for an eye-opening $1,050 – though Forbes Magazine does point out that "its promise of in-depth sleep analysis sets it apart in an increasingly crowded field."
You could also always purchase a good, old-fashioned, quality mattress from a reliable San Diego dealer… and probably buy an affordable wearable sleep tracker with it too.
Sources:
Eight's smart mattress can start brewing your coffee when you hit the snooze button. TheVerge.com.
This Smart Mattress Wants to Help You Get a Better Night's Sleep. DigitalTrends.com.
'Smart' Mattress Company Eight Raises $5 Million Series A To Track Your Sleep. Forbes.com.