There are more than 12,000 mattress brands and limitless mattress stores in Orange County and around the USA, and all of these houses a wide variety of beds and comfortable mattresses. If you are looking for a new mattress, you can easily get one from your nearest stores in Orange County.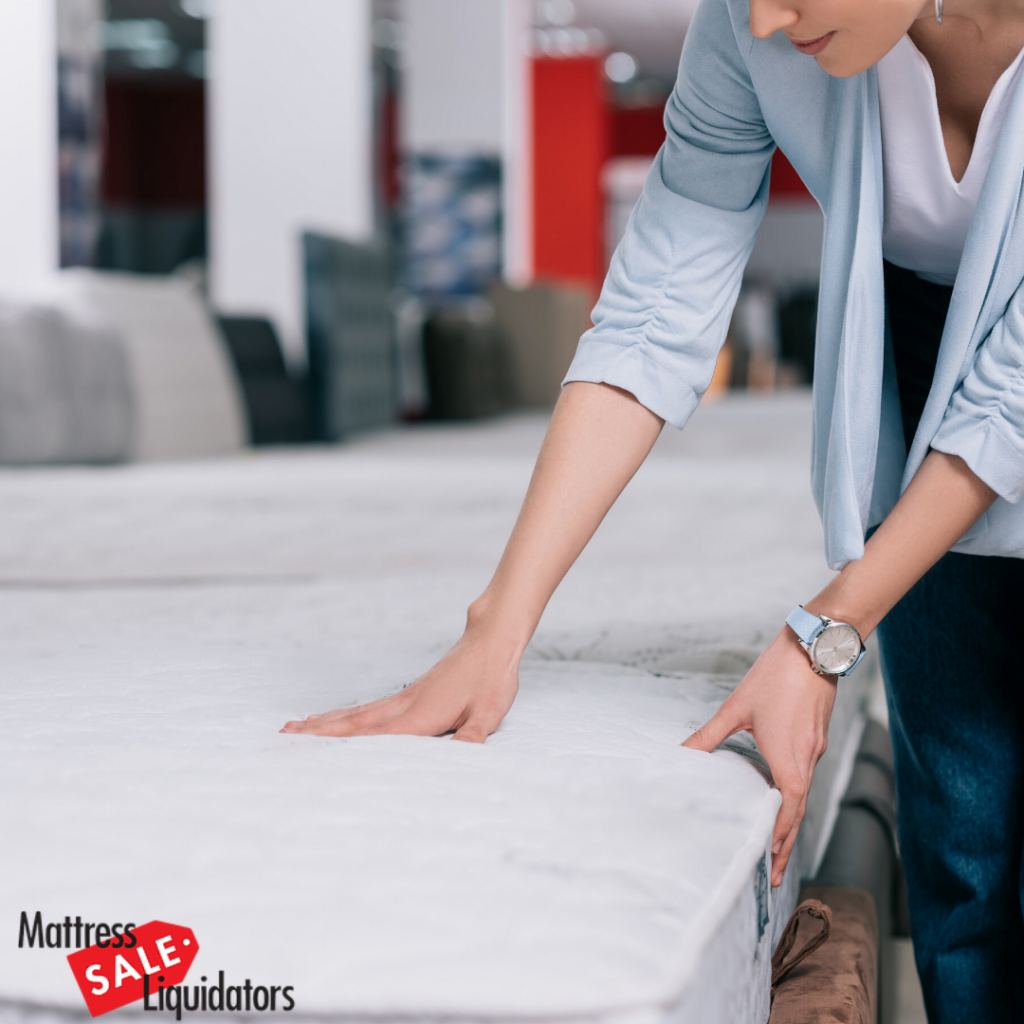 Read on to discover the process of buying a new mattress, and what important factors you need to pay attention to while you choose your new mattress for a good night's sleep.
Is buying a mattress in-store a smart choice?
There are several pros and cons of buying mattresses online and in-store. Some benefits of buying from a retail store are:

You have a sales assistant there who can guide you through the process.
The sales assistant will be able to answer your questions without having to search the internet yourself.
You can look at the actual size of the mattress and then think about how the mattress looks in your home.
You may get a new mattress early because it is already in stock.
You will gain the advantage of getting a full service.
Before deciding, you will have the opportunity to test the mattress in the store.
All of these are great advantages of shopping for a mattress in-store, but there are a few disadvantages to choosing a traditional retailer, some of which are:

The inventory of the store you check out may be limited.
You may feel the pressure of the salesperson.
You may pay a higher price.
You may find that traditional retailers have fewer return policies.
You will not have much opportunity to research and compare products.
The cheapest time to buy a mattress
Some people think that the struggle behind searching for a new mattress and placing it in the right place can be hectic, although there are other factors at play!

Be sure to pay attention to several aspects of mattress shopping before you head to the store to find a mattress. Similar to other businesses, there is a specific time when you can purchase a mattress at a lower price.

Most experts recommend that you buy a mattress in Orange County on holidays such as President's Day, Labor Day, or Independence day. Statistics show that the best month to buy a new mattress is May.
Negotiate price
You can negotiate prices as needed. Many stores claim to offer matching estimates, but in many cases, they use the "exclusive" or "advanced" product line compared to other local businesses.

Large mattress retailers want to get and retain customers because it's the way they make money. If it means getting free delivery or canceling taxes, then if you ask, they might be willing to do so.
Price is not necessarily a clue to the quality
Another point about cost is that higher rates do not always reflect top quality mattresses. In different stores, depending on the brands, there will be a difference in prices. Usually, you have to pay for the brand name.

If you are not willing to pay more than a specific price, then don't feel shy! You can get a quality mattress at an affordable price.
Brand loyalty
Consumers report that 20% of the people surveyed want to buy mattresses from the same brand they currently own. However, the problem is that manufacturers regularly stop producing the same mattress or focus on innovative new designs.

You may not get the same model of mattress you have purchased before, but nothing is wrong with trying a new brand!

There are now organic mattresses with many new construction methods. Companies are re-arranging the foam layer and placing different coils as they try to perfect the product.

The only way to ensure that the mattress is soft or firm and perfect for you is to test it yourself on the sales floor.
Determine which mattress is best for you
Once you find the best stores in your area, now it's time to prepare for the process.

Did you know, a person spends one-third of their life in bed, so you definitely shouldn't settle when choosing your mattress! Mattresses are long-term purchases, so you should take care while selecting one and be sure to ask any and all questions you may have.

There are so many mattresses on the market today it's hard to figure out which one is the best for you. The three main types of mattresses that are widely available are innerspring mattresses, memory foam mattresses, and hybrid mattresses.

The purpose of a mattress is to have ultimate comfort. Before buying a new mattress in Orange County, make sure it is comfortable enough for you!