If Stearns & Foster's 2016 performance carries over this year, then its
mattresses
might stand out still among consumers. Stearns & Foster has recently announced a record year for growth with a 200% upsurge in brand search. More consumers, according to the mid- to luxury-level mattress company, began considering its products more. It particularly enjoyed a record shipment the week after Labor Day, a key holiday for buying mattresses.
For over 165 years, Stearns & Foster continues to deliver the best materials, innovation, and craftsmanship in each of their products. Handcrafted by certified craftsmen and known for its meticulous attention to detail, Stearns & Foster mattresses boast exceptional sleep technologies to provide you with a well-deserved night's rest. Other than these qualities, what more can you expect from the products offered by this mattress brand?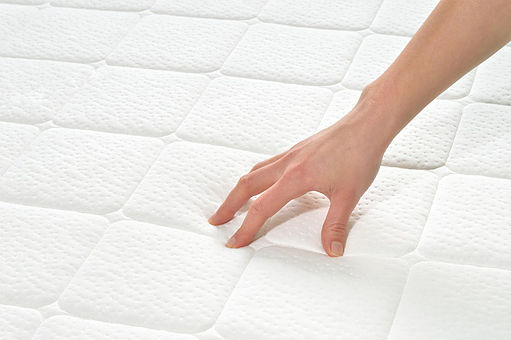 Supple in Cradling the Body
Experts recommend getting a mattress that can support your body weight evenly, a quality that Stearns & Foster mattresses excels at. The brand's products can easily conform based on a person's weight, enabling them to sleep in a cradling and cloud-like sensation. You can experience this sensation even on the edges.
Stearns & Foster understands that every people have different mattress needs. That's why they offer soft, medium, and firm mattresses, each designed to provide everyone maximum comfort.
Handmade with the Best Materials
Every Stearns & Foster mattress is handmade, making use of only high-quality materials to provide comfort and luxury to everyone. You'll be surprised to learn that this brand makes use of materials such as silk, wool, and Mongolian horsehair. These materials are a far cry from other mattress brands that offer mattresses made of memory foam or latex foam.
The brand doesn't skimp on its promise of luxury, as it integrates a cashmere infused covering that offers a cool and absorbent sleeping surface.
Innovative
What makes Stearns & Foster stand above other brands is its innovative IntelliCoil innerspring. Nestled within this large outer spring is a smaller one, creating a structure that gives extra support. In theory, the large spring supports the body while the smaller one provides more firmness when sinking into the mattress. Stearns & Foster's coil quality uses heavy-gauge all-tempered steel that makes the bed last long.
Though considered a mid-luxury mattress brand, you can own a Stearns & Foster mattress for an affordable price. Simply visit a San Diego mattress store, like Mattress Sale Liquidators, and browse through their Stearns & Foster collections.
Sources:
Stearns & Foster Celebrates Record Year for Sales and Previews Plans to Go Big in 2017, PRNewswire.com
The Best Stearns and Foster Mattress Review, sleepmentor.net