Mattress Sale Liquidators has a mattress sale in San Diego worth checking out! We're talking prices up to 70% off retail value.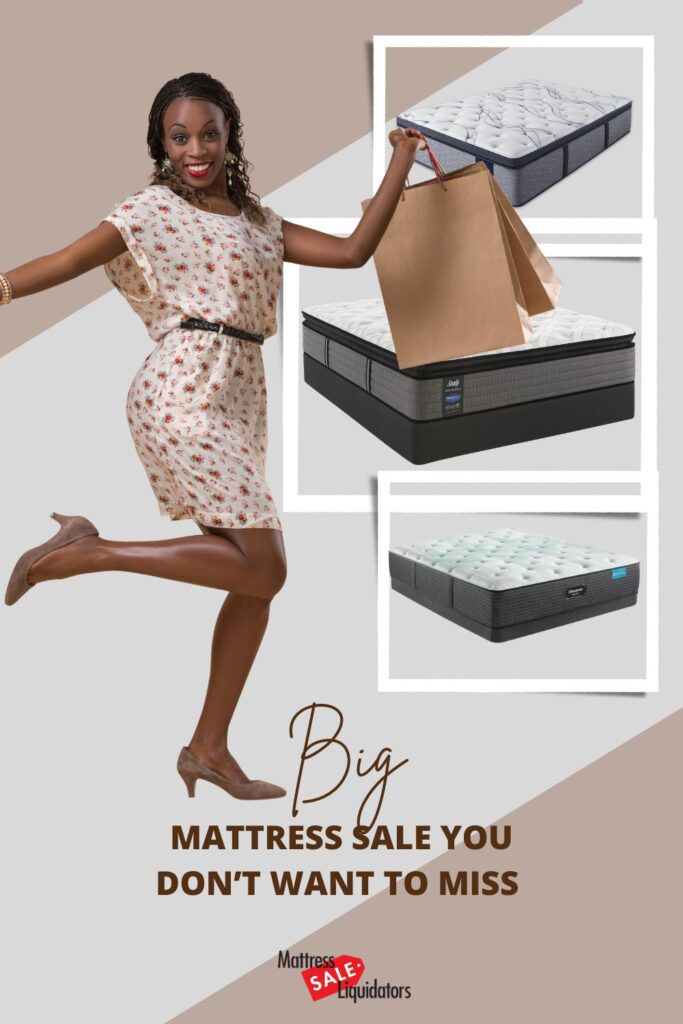 You might be wondering, "When is the best time to buy a mattress on sale?"

We've found that most mattress stores in San Diego have sales during holiday weekends. However, it's not the only time of year that you can find great deals.

When buying a mattress, factors like size and comfort are important, and the price is equally as important. Here are the best times of the year to get on mattress sales in San Diego:

Late winter and early spring (Specifically March or April)
Usually, around this time of year, new mattress models debut in stores. The saying goes, "out with the old, in with the new." That's the mindset most mattress retailers have.
The way that you can save money is by choosing an older model or floor sample from the showroom. Floor models typically are 50% off the retail price, according to sleep advocate Julie Tramonte. Don't be afraid to ask the store manager when inventory turns over.

Holiday weekends
Specifically Presidents Day, Memorial Day, 4th of July, Labor Day, and Black Friday

Holiday weeks are undoubtedly the ideal time to take advantage of mattress sales– both online and in-stores.

According to the president of Mattress Firm, Jody Putnam, shoppers typically save anywhere between 10%-20% when they purchase a mattress during a holiday sale.
All Year Round
The average life expectancy of mattresses is 7 to 10 years. According to the COO of Snuz, Leo Echeverria, shoppers shouldn't restrict themselves. She believes that you should buy a mattress when you need to buy one. 

Listen to your body's intuition. Your internal clock knows when you need to buy a new mattress.

Mattress Sale Tips:
Check Social Media & Be Online
Have you ever seen a mattress unboxing video on Instagram or Tik Tok? These can be helpful to review. In general, online prices tend to be competitive.

Test it Out
Take your time with testing and picking out a mattress before you buy it. Take advantage of those trial periods. Keep in mind that if you buy a mattress and aren't satisfied, you can get a full refund as long as you return it within a certain time limit.

Negotiate
Don't be afraid to negotiate mattress prices. Who knows? Maybe you'll get a free pillow with your purchase.

Look at Price Rather than Percentage Off
Avoid comparing a 50% off sale to a 10% off deal. You need to take into account that some mattresses may be more luxurious or expensive from the get-go. You want to be focused in your search for sales. Rather than bogging yourself down in the detail of percentage discounts, pay attention to the original and final price of the mattress that you've got your eye on.

Hopefully, you can make the most of mattress sales in San Diego with these tips in mind.