Let's be honest, you can not spend lavishly on every piece of furniture or accessories you need while designing or redesigning your bedroom.

Your bedroom is the only place where you can be yourself. Plus its a place where you spend a third of your life. It's important to thoughtfully decide where to spend your money and where you can cut your budget. Well, it's great to leave it to the experts and below are some of the expert advice.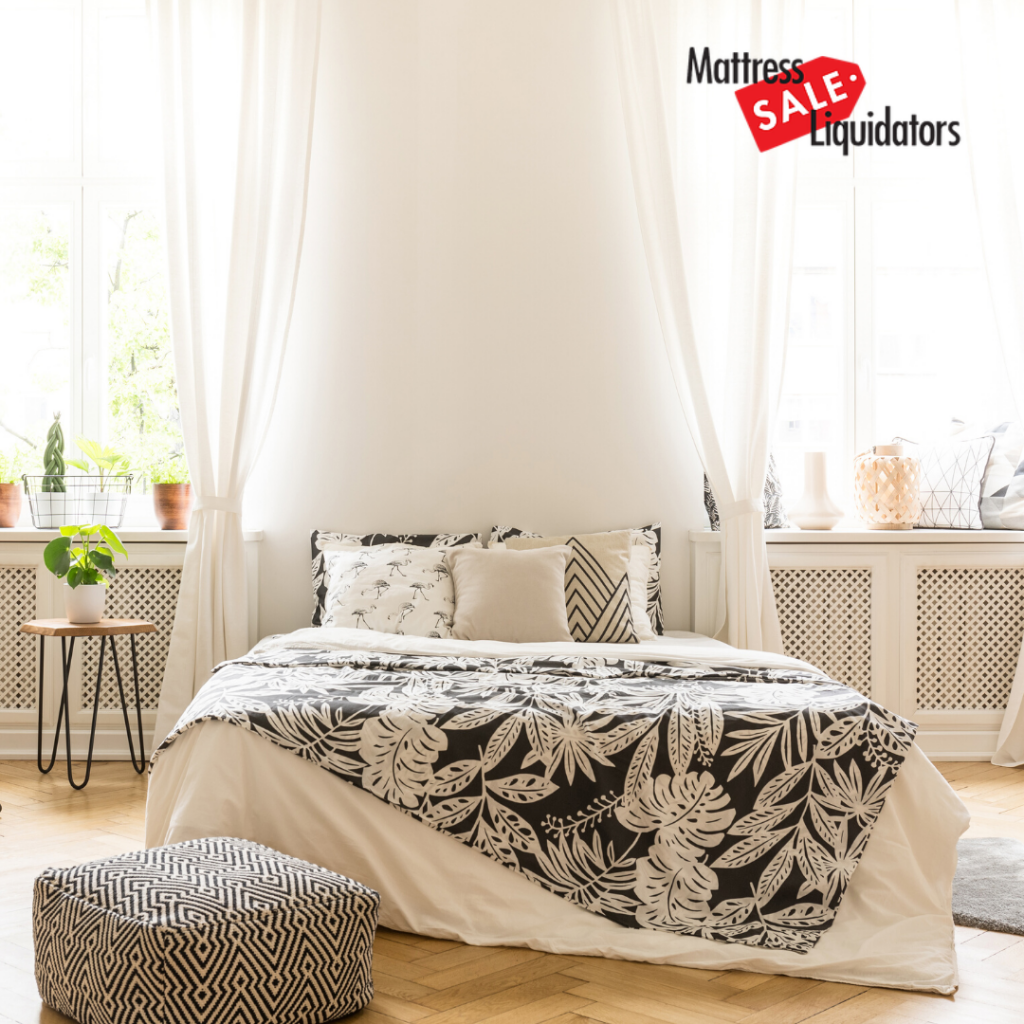 Splurge on custom curtains
Since every window and room is different, experts recommend customizing windows for each room, so you have a place to save. If you want curtains that look right in your space, then it's best to invest in curtains tailored to your unique windows.

When ordering custom curtains, you specially design the width and length of the windows and the height of the ceiling so that they can be guaranteed to look proportional.

Also, you'll want to make sure your curtains are right for your sleep needs, whether it's a sunshade in a cot or a clear choice for those who like to rise with the sun.
Save on bedside table
Experts recommend going cheap on the nightstand. Bedside tables are frequently used items in the bedroom, although they are prone to wear and tear.

Considering that affordable and sized bedside tables can be found in almost any large store or furniture store, the high-end route is not worth a try.

And in tight spaces, you don't even need a nightstand. Try on a wing bed on a wall shelf or even a simple set of chairs. All you need is a surface large enough to hold a clock, lamp, or a glass of water.
Splurge on art
If you're familiar with designers and how they blend whimsical vintage pieces with new products, their bedroom splurge suggestion won't surprise you.

The great thing about decorative products in 2020 is that there are many things you can afford, and the quality is excellent. Spend your money on exceptional and vintage artwork in your bedroom.

A beautiful piece of art can make your space unique and enhance the overall style. Plus, you can quickly move from room to room. So even if you currently live in rental or your own home, art is always a considerable investment.

Remember: you don't need to buy all the artwork for your home at once. A solid piece of art collection requires time, thought, and careful planning.
Save on sheets
Experts recommend saving on bedding sheets. There are no discounts on luxury bedding-but if you have a limited budget, then it's best not to spend money here, as counterfeit high-end beds look pretty easy. It's all about layering.

Find a set of neutral, cheap bedding as a base, and pile it on some new pillows and blankets. This way, you can quickly turn off these accessories when you want to change bedrooms without buying all new bedding.
Spend some on mattresses and pillows
Maybe you want to change the mattress-as it has become old or uncomfortable to rest on, visit the San Diego mattress store.

Designers believe that comfort can be enhanced with several essential bedding accessories. Find a comfortable mattress from the mattress store in San Diego that suits you and pair it with a memory foam pillow. You may be surprised at how much these extra features can change the comfort level of your bed.
Save on decorative accessories
When you start decorating your bedroom, make sure your space feels peaceful, which means minimizing extraneous items.

While decorating your space, be careful not to spend too much on too many accessories or furniture. Your bedroom should feel comfortable and spacious-not to be cluttered with extras and furniture.

If you want to buy a new mattress or get some bedding accessories, you must visit the mattress stores in San Diego like Mattress Sale Liquidators to get the best quality mattress at economical prices.