Styling and dressing your bed is a real job, especially when you are more likely to rush in the morning. Let's be honest! Dressing your bed is not always the top priority. Here's the good news! If you know these favorite and easy bed styling tricks, it will make your life easier.
You've made your bed, now dress it and take your bed from boring to beautiful!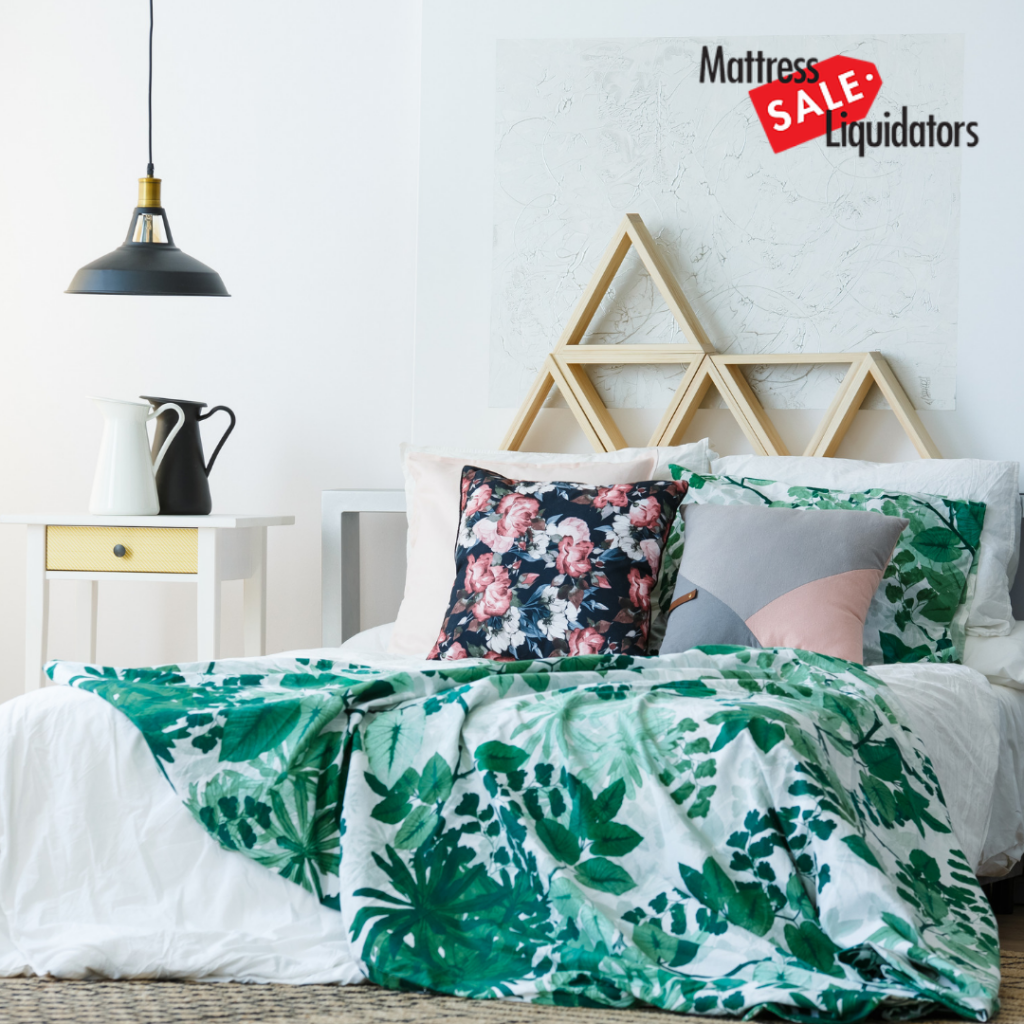 Although it takes effort to style your bed, an adequately-designed and dressed-up bed can make you smile. Try to spend an extra minute in the morning and style your bed real quick. It will give your room a neat and clean look.
To have a flawless and perfectly-made bed, follow these simple DIY techniques that professionals recommend using pillows, throws, cushions, and other bedding items.
Start with a solid foundation
As a general rule, we say that buy the best mattress you can afford! We spend a third of our lives in bed, so a great mattress, frame, and a set of sheets are worth investing in. When it comes to bed sheets, choose white – not only does it look classy, but also it provides a clean background where you can layer in solid colors, prints, and patterns.
If you are a resident of Orange County, check out mattress stores Orange County that has affordable yet quality and branded mattresses.
The mattress stores Orange County offers a wide range of mattresses you can choose from: from small to large high-end mattresses. Visit our store anytime and choose a comfortable mattress for your needs. Good thing is, we are offering our mattresses at 70% less than their retail prices so you get the quality you deserve for less, plus they can be delivered right at your doorsteps!
Add throws unevenly
Throws are always great additions to styling your beds. A folded throw at the bed's feet is a good start. Make sure it's not neatly folded at the bottom of the bed. They should look draped along the side and over the corner to make an informal effect.
Cushions are must-haves
Cushions are must-haves for ultra-fashion beds. But how many cushions on a bed will look perfect? Three is a magic number for a single bed, but you can choose six for your Super King, or King-sized bed.  Mix cushions in various colors, textures, designs, and shapes to achieve a perfect look. Display different colored cushions in a non-uniform arrangement.
Cushions are always great to juxtaposition colors and design elements. Invest in some striking colored cushions as these will freshen the overall look of your room.
Create a theme or palette
Choose a bold design that sets the bed into focus and then build a theme around the bedding design. For example, floral beddings can be paired with beautiful green plants and vibrant colored walls.
Layering
One of the critical trends for styling your bedroom is layering and texturing. Layer up your beddings and accessories to achieve a casually elegant yet effortless look.
No matter which time of year, adding a layer is the key to having a stylish bed that would look warm, cozy, and inviting. Choose neutral colors and comfortable textures, or use patterns and colors to create some depth and contrast.
Play With pillows
Play around with pillows to give your bed a perfect look. Place the decorative shams behind your day-day pillows. Make sure your decorative shams match the duvet. The shams perfectly fill the space closest to your headboard. You can also stack them for a more modern look.
When it comes to key pillows, there is no perfect number. We prefer 3 – you can have three completely different pillows, two same sized different colored pillows with a smaller pillow in front to give an elegant look.
Attention to detail
Styling your bed is all about attention to detail. Tiny details like metallic foiling, exposed zip, a button or a piped edge can do magic. And what lies under the bed is essential. You can add items carefully like a sheet with old school hospital corners.
Use quality bedding
Whether it's a duvet, a pillowcase or filled bedding, you will need proper bedding for it. Find the best bedding you can afford – it should not only ooze with style but should also withstand frequent washing.  Give your duvets and pillows a good shake before dressing your bed to ensure they're evenly filled-out and plumped.
Add finishing touches
Let's not forget to add the final touches to put your new styled bed together. We have already mentioned adding uneven throws. Spend a few minutes styling your night stands too. Also, lean framed pictures, stack your all-time favorite books and update your lighting.
And, tadaaa! you have your perfectly-styled bed space! Go check out mattress stores Orange County like Mattress sale Liquidators. It is a one-stop shop for all your bed and mattress needs.