If you were to poll a random cross-section of adults in San Diego, you would likely be stunned by how many of them would tell you that they have back pain, whether intermittent or chronic. It seems to afflict so many people in the modern world, and from all walks of life as well. It's equally likely for a stockbroker to have back problems as a construction worker. It affects people regardless of age, economic background, gender, or any other rubric.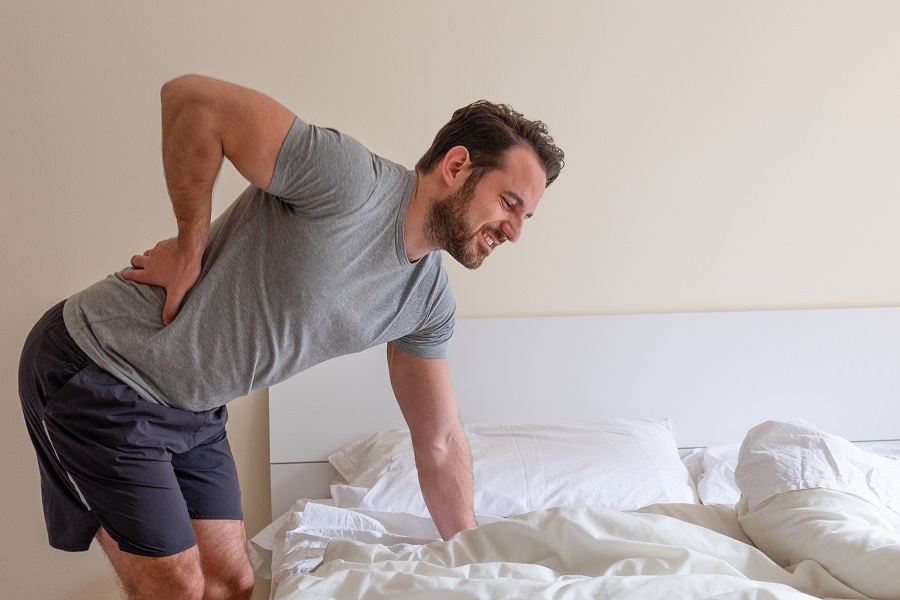 While there are many different methods through which San Diego residents try to find relief for this ailment, one of the simpler ones is always going to involve looking at their sleeping situations. The right mattresses for back pain are out there. It becomes a matter of finding one that's in your price range.
The Qualities You Want
For this article, rather than recommend some specific mattress brands, San Diego, instead we're going to focus on identifying the qualities that the experts agree are best for back pain sufferers. To start with, the best mattresses for back pain seem to be the ones that have medium-firm memory foam that is of superior quality. In general medium-firm mattresses seem to work best for back pain, rather than any style of mattress that is either too yielding or too rigid.
What you want is material that conforms to the body's natural curves, and memory foam fits the bill nicely. It reduces pressure at critical points, which goes a long way toward making sure that you don't feel sore and stiff when you get up in the mornings. Memory foam is especially good if you are a side or a back sleeper.
Other Combinations That Work
Of the other materials out of which mattresses are made, a combination of latex, micro-coils, and memory foam with a pillow top often works well. The micro-coils, which are individually wrapped, are better than a traditional innerspring mattress, which many back pain sufferers say exacerbates the problem.
Some of the better brands use viscoelastic plant-based memory foam, and that not only works well for back pain, but you can also usually get it at a lower price point than some of the other materials or combinations. Such a mattress might cost you in the $1,000 range, while one that has gel memory foam or some other combination might easily come in at twice that.
Ultimately, San Diego residents, it's going to be a matter of your heading to the area mattress stores and trying out some different mattresses until you find one that provides the relief that you so sorely need. Back pain is no fun, and if you have a mattress that is making things worse, your life can be miserable. Consider how much money you're willing to spend, then start hunting. Acquiring a new mattress can be like getting a new lease on life.