When it's cold, we may feel like our house is becoming one giant icebox.  Throughout the winter, we use heavy blankets and set fire, but as the season changes, however, things which look cozy and comfortable in cold weather look dim and dark.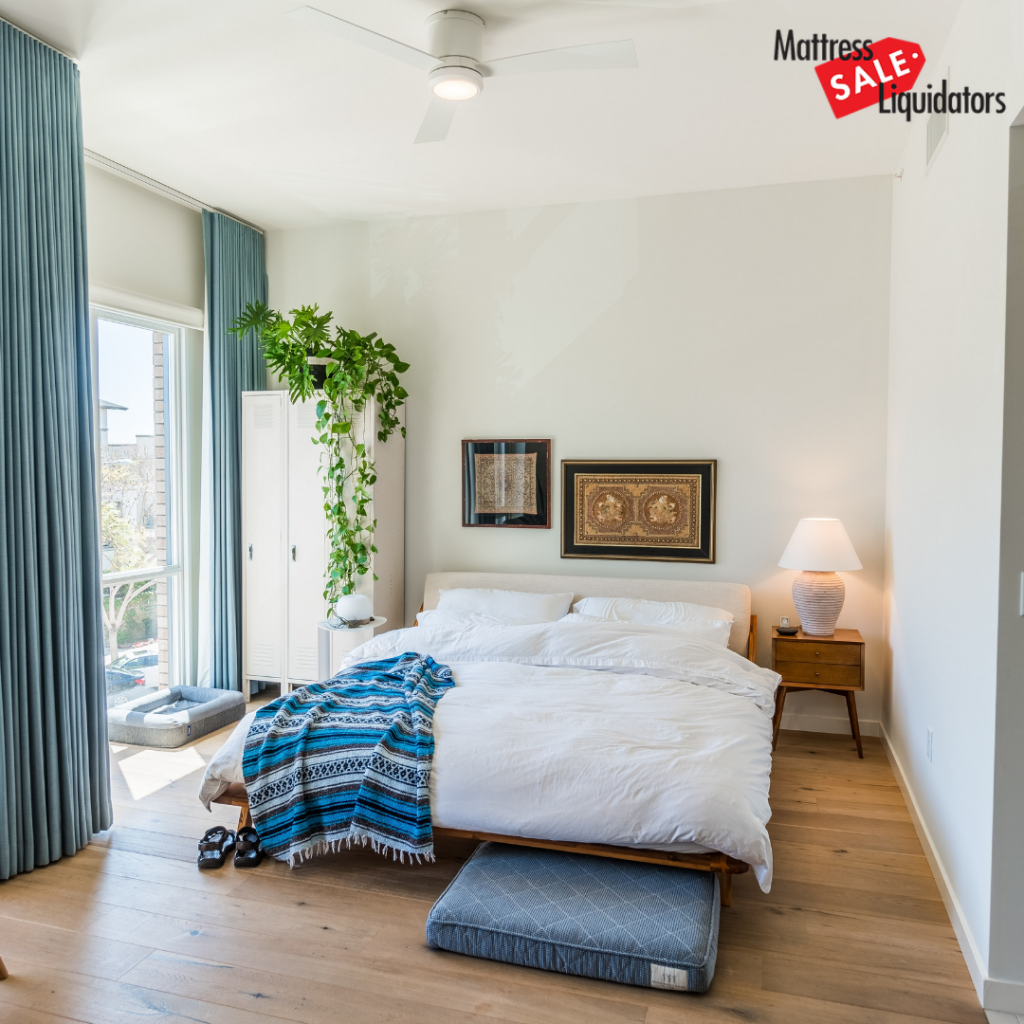 Although you may not need to do a full home renovation, preparing for the summer can help make your space feel lighter and brighter, thus improving your mood and state of mind. Turn on your Beach Boys playlist and shake out your sheets, as summer is almost here!

1. Change the curtain
In the winter, your curtains often pull double duty. They provide you with privacy and help you keep out any drafts. But warmer weather requires lighter window covers, so take off the heavy curtains and replace them with lighter summer curtains.
Choose a gauzy, transparent curtain which provides privacy while still allowing light and air to circulate in your bedroom. Or you can try to add natural elements with bamboo curtains while still blocking the bright afternoon sun.
Thinking about the comfort of your loved ones? Check out Orange County Mattress stores for best bedroom designing items.

2. Think about natural accessories
Summer-ready accessories can change the overall feel of your home. But why does "summer" mean more than natural materials?
Bringing in natural elements helps to enhance the hue of a space, making it feel bright and airy. Try to bring some woven baskets for slippers or children's outerwear.
Bring natural woody elements such as a cool candlestick or bowl to illuminate your table. You can accessorize your bedroom with a palm print pillow or a light natural color blanket.

3. Make a mini spring cleaning
Clutter can make the house feel heavier than it actually is, so just cleaning the clutter can make your home feel fresh and summer-ready in just a few minutes.
Look around your home and collect extra stuff. After a long winter, you may have candles, festive decorations, piles of paper and other things that will only make your house feel messy.

Here are some other quick, five-minute missions to clean up your home:
Open your windows, letting in fresh air while also cleaning them.
Store extra pillows and blankets until the weather turns cold.
Run a dryer along the baseboard to protect it from dust and freshness.
Replace the sheets on the bed with new sheets, a light blanket, and mattress from Orange County Mattress stores.
Put seasonal things in storage.
Check your home's HVAC system to make sure it works well before the temperature is too high.
4. Add green
Plants not only offer new decorative styles, but they also add a fresh feel to your home. Choosing plants that are easy to maintain makes adding green a perfect choice to make your space fresh.
Visit your nearest nursery and buy some healthy indoor plants. Plants such as Peace Lily, Snake Plants and Succulents need to be watered every week, but they repay you by freshening up your space.

5. Change lighting
Whenever you think of cold weather, you might think of a dim light: the flame of fire set nearby or the light of a candle, or read a good book with the amber light of the lamp. Summer, however, means brighter light and sunlight, so this is a good time to change home lighting.
Put a bright white light bulb into your fixture, discard the candle and absorb as much natural light as possible. Clean the windows and make sure to remove anything that blocks the light, such as large furniture.
Not a lot of natural light? Take a few mirrors to reflect the light which acts as an indoor window.

6. Moving furniture
The way you use your home in winter differs entirely compared to the summer. Winter means more cozy nights, holiday parties, and spending time watching TVs, and therefore your interior décor reflects that. On the other hand, you spend more time out of the home, traveling around the town and having adventurous trips.
Moving your furniture helps keep your home ready for the summer. Think about your family's lifestyle in the summer, maybe lighter-toned interior décor, brighter curtains, lighter mattress from Orange County Mattress stores.
Get clear around how do they spend time in the house? What do you want to encourage? Then reposition your furniture accordingly.

7. Add summer fragrance
One of the best ways to groom your home is to create a summery atmosphere.
Whether you like the comfort of a candle or scented oil, summer scents can make your mood brighter – no matter what the weather!
Look for bright, clean smells like lemons and oranges. Or, if you are more like a floral person, choose a spring perfume such as cloves or roses. Like something clean? Linen scented clothes are perfect for bringing a clean, tidy feeling to your home.
If spring is the time of renewal, then summer is the time to enjoy hard work. By preparing your home, you can shake out the dust and lethargy out with colder weather and make your space a brighter and refreshed place for your loved ones.