So you're ready to start designing your magazine-style minimalist bedroom… but you're not sure where to start. Or, you are worried because you will have to spend a lot of money to design your perfect minimalist modern bedroom.

However, the truth is that creating a simple bedroom doesn't have to be expensive, time-consuming, or like something in Dwell magazine. With some meticulous organization and strategy, you can create a pure atmosphere and bring out the beauty in your bedroom right away – no need to spend a lot of money on it! I mean it.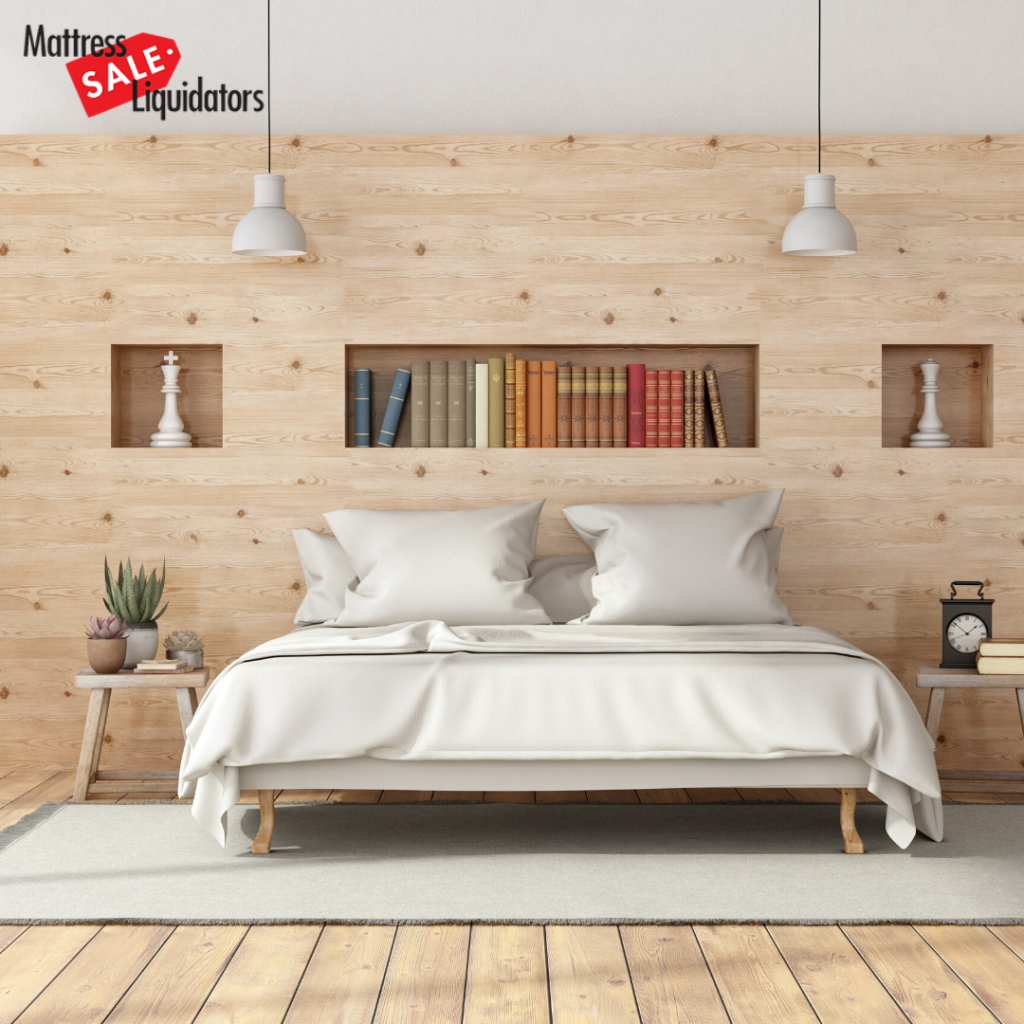 Here are the top ten tips for creating a minimalist bedroom.
Get rid of the junk
Seriously, it is time to throw all the junk away! Carefully go through all of the items in your bedroom and let go of anything that won't fill your heart or fuel your soul. This applies to photos, random wall hangings, collectible items, etc. Remember, removing junk from your bedroom will make space for important things!

Remember that minimalism is not about creating cool thread space
Minimalism is about editing, pure and simple – editing your space, cutting out the extra, unnecessary things. It's about simplifying your surroundings and expanding your life. However, this is not to create a prison-like room with only one mattress on the floor.

Choose a simple bed frame… or no frame at all
Choosing the right bed frame for the minimalist feel you want will make a whole lot of difference – since your bed is essentially the focus of the bedroom.

With a frame or without a frame, a mattress from the nearest mattress store in San Diego should be comfortable and affordable, tying in your whole minimalist style.

Purchase neutral color bedding
Neutral tones (think about soft beige, milky white or light grey) are one of the best ways to really get a minimalist feel in your bedroom. Keep in mind that this is all back to the basics – too much conflict, crazy patterns will not give you the Zen atmosphere you are pursuing.

Plus, by immersing the bedroom in a neutral palette, you can add splashes of accent colors later.

Buy everything in neutral colors
When you decide to buy a new product for your bedroom, make sure it is suitable for any neutral color scheme you choose to use. Again, color conflicts will only ruin the aesthetics you are going for!

The best bedroom is one that looks amazing and is comfortable enough for you to relax after a long day, so, buy a good quality mattress from the San Diego mattress store!

Introducing natural light
The lighting in a simple bedroom is almost entirely a separate accessory – lighting can make a massive difference even in the smallest of rooms.

If possible, remove curtains (unless the curtains are transparent) and choose a more subtle window covering such as white blinders. This way you can introduce a lot of natural light into your bedroom, essentially amplifying the space and accentuating its beauty.

Hang a piece of art that you like
Hanging art and photos on the wall is part of making a house feel like home. But keep in mind that filling every inch of a wall creates visual clutter and is not part of the minimalist ideal or aesthetic.

Whether you're creating a miniature art collection or just eager to hang memories, try choosing art and pictures that you wholeheartedly treasure, and you'll appreciate it every time you walk into the bedroom.

Add green in the form of plants
Placing the right plants in the bedroom creates a fun, simple, and earthy feeling! Just make sure to keep them healthy and alive!

Limit the clunky dressers
A couple of clunky wardrobe chests can really put a damper on your all-time favorite minimalist-chic visual.

If you can, getting down to a dressing table or a set of drawers will help make your bedroom look as clean and neat as possible. If you can't do this, try to keep the dressing table away from the bedside – you want the space around the head to be clean and straightforward.

Use a single shelf to organize select souvenirs, photos, and books
Choose a shelf and stick to it! If you're someone who likes to keep items that have sentiments and sweet memories attached to them, you don't necessarily have to give them up when you're pursuing the minimalist aesthetic – but you should confine everything to a single shelf, ensuring that you only have what you absolutely are attached to and that everything stays organized.

Apart from decoration, don't compromise on comfort. Buy a cozy mattress for your minimalist bedroom from a mattress store in San Diego.