If you know anyone who lived in a studio apartment, one thing they will complain about is the scarcity of space and the inability to design their tiny bedroom. In fact, living in a studio apartment feels more like living in a dorm room. However, implementing design tricks and décor elements will significantly improve the overall look of your studio from every angle.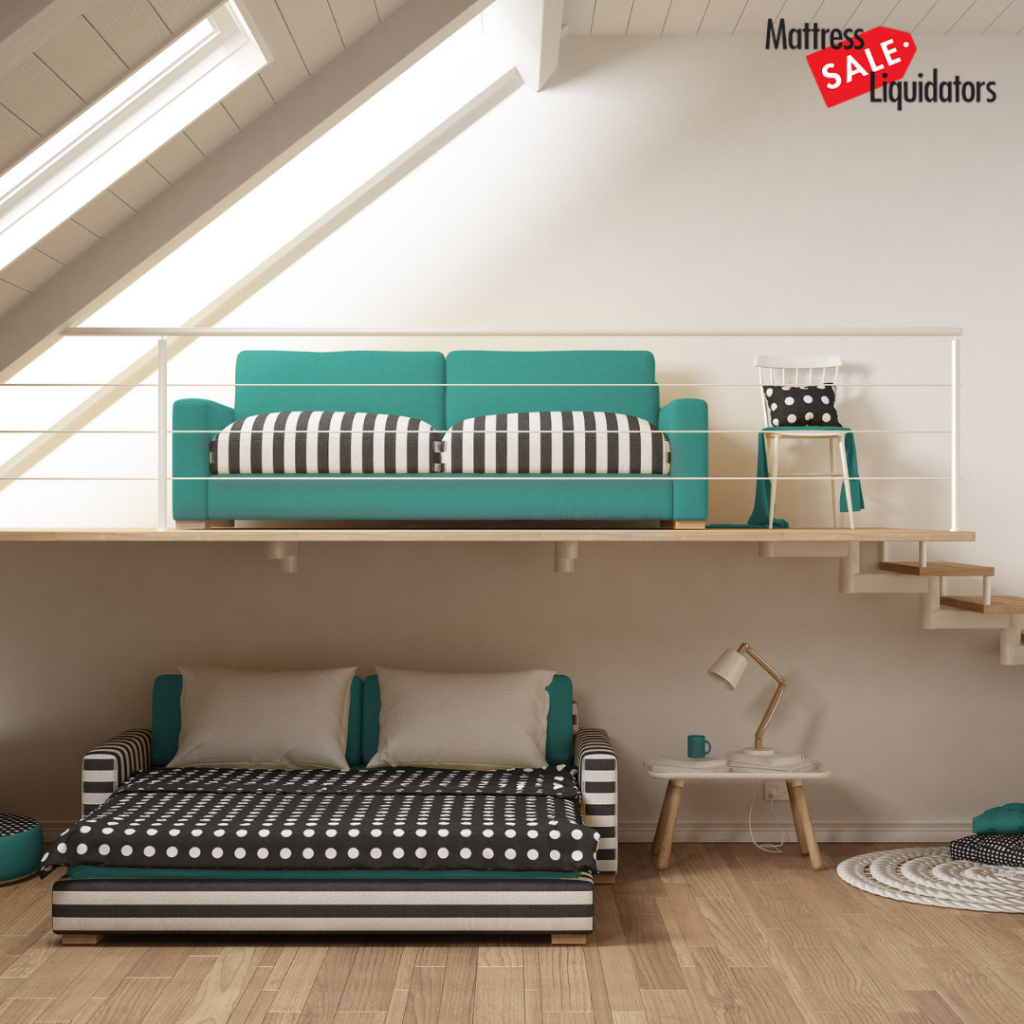 In case your apartment is just one room with no walls to separate the living room from your bedroom, it would feel more like a dorm room than a grown-up home. So what you do then? Don't stress!

There are various ways to create distinct areas for hanging out, working, and sleeping, even if you don't have excess square footage. Let's dig deeper into how you can carve out an amazing bedroom in your studio apartment.

Set lofty goals
One of the simplest things that you can do to create a bedroom in your studio apartment is to loft the bed. It will help you create enough storage space. Raise your bed as high as you can, this way you can free up enough space to create storage area underneath it.

Think out of the box
You have to look past the obvious places to create some space for bed when you are living in your studio apartment. For example, wrapping the DIY loft bed will help your bedroom look unique. Find out what bedroom accessories are a good fit for your studio apartment from Orange County mattress stores.

Divide and DIY
When you are trying to fit everything in your studio apartment, there isn't enough place to work with. It is essential to create some bedroom space when you face such teeny dimensions. Definitely, you don't want to see the dirty dishes while you are on your bed, as this is not a welcome sight to fall asleep.

Commandeer a closet
If your studio apartment lacks space but has a large closet, think of some storage solutions to turn your large closet into a mini bedroom.

Hang curtains to create some space
Hanging a curtain is a perfect decision if you are trying to make some space in your studio apartment. You can visit Orange County mattress stores to get affordable and durable curtains and mattress. Hang a curtain near your bed and design an entryway or a partition for your bed to look like a little cocoon.

Think of built-in structures
If you intend to stay in your apartment for a long time, then seek permission from the owner if you could build structures to divide the space. You can build structures like a rack, a wall, or a shelving system. There are several ways to create a visual divider.

What's great about building structures on your own is, you can customize it to meet your requirements or needs in the long run.
Add plants
Add plants to the studio apartment to make the space more sophisticated. Use the leafy plant on the floor and hang vines on the wall to induce a visual barrier of green. Adding plants to your space is a great way to improve your quality of life too. Research shows that house plants can greatly improve the quality of indoor air.

Create a larger living room
Hire professional designers to chisel out separate places for working, sleeping, and entertaining by dividing the single room apartment into parts.

Start redesigning at the back of the apartment and establish a living room along with the new home office near the front windows. To introduce a sense of division, add a wallpaper featured wall between the living room and your bedroom.

Use room divider curtains to create separation
Room divider curtains can usually conceal your king-sized bed. Visit the Orange County mattress stores to get some perfect mattress for your king-sized bed.

Install sliding doors
Professional designers install sliding doors to turn a nook studio apartment into an incredible private bedroom that slides on a built-in track near the ceiling.

Build a temporary half wall
Building a temporary half wall is a great idea for a rental where permanent construction is not allowed. You can divide your studio apartment evenly to create separate spots to fulfill your purpose.
Have you ever lived in a studio apartment? How does it feel like? Let us know in the comment section below!