You spent months thinking about the right mattress for your home and you finally bought it at a San Diego mattress sale. Congratulations! The next step is to move the mattress into your home. Moving day is no small feat. In this article, we will discuss eight simple steps to make the moving process easier.

First, we should explain what you need to know and prepare prior to moving your mattress.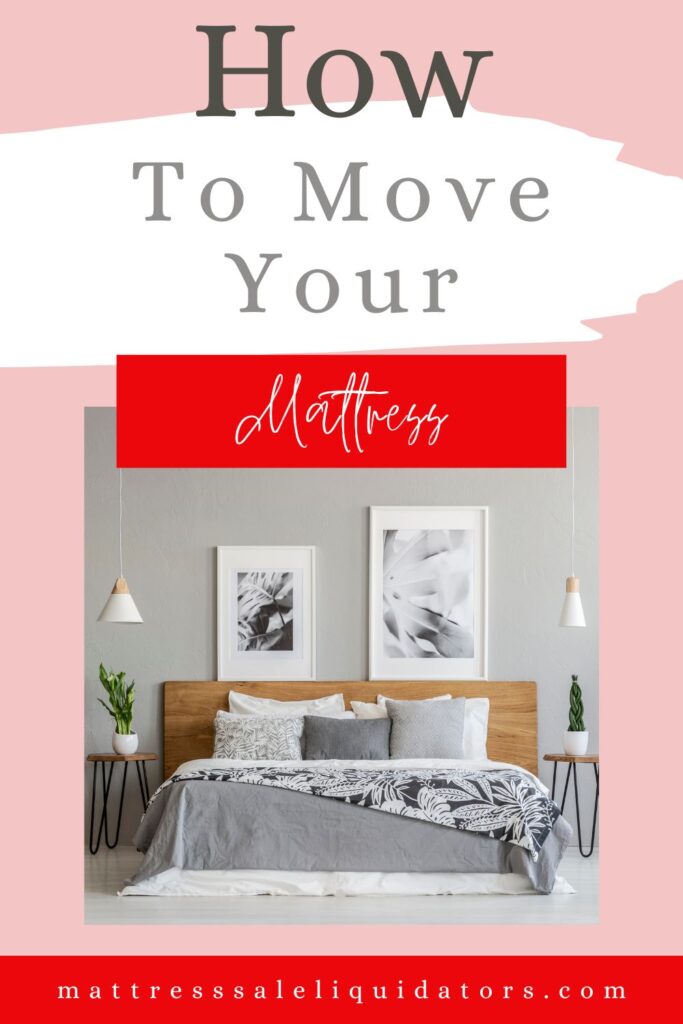 Before Moving the Mattress

You should have a designated person help you move your mattress- whether that be a friend, family member, or significant other. Mattresses can be very heavy and moving them into a home is not a one person job.
Here are the typical weight ranges for each kind of mattress: 
Twin mattress: 45 pounds
Queen mattress: 71 pounds
King mattress: 90-100 pounds
If you try to lift and move a mattress on your own, you could suffer from physical injuries, so it is best to have someone that can help you out. 
You also need to figure out how you are going to transport your mattress from the mattress store in San Diego. Will you try to strap the mattress to the roof of your car and drive it to your house? This might not be a wise choice because you would be exposing your mattress to various pollutants.
So, what is the next best solution?

Instead of tying the mattress to your car's roof, consider keeping the mattress secure inside a moving van. 

Important Equipment to Move a Mattress

After you have done your shopping at mattress stores in San Diego, you are going to need to make a pit stop at the local hardware store. There are certain pieces of equipment you should have with you to make the moving process easier:

Cardboard: If your mattress is flexible, you may want to stabilize it with a sturdy piece of cardboard.
Dolly: Makes the process of transporting much easier and quicker. You could buy a dolly from a hardware store or if you only want to use it one time you can just rent one. Moving van companies can rent a dolly out to you if you request help.
Mattress bag: Protects your mattress from pollutants as well as dust, grime, and possible damage of any kind.
Nylon rope: Offers added security for your mattress.
Ratchet tie down strap: Helps to lock your mattress in place while it travels in a moving van.
Retractable blade: You need a sharp knife to open your mattress bag. Just be careful not to cut the actual mattress during the process.
Tape: You need quality, waterproof shipping or packing tape to seal your mattress bag.
Tool set: If your mattress is on a bed frame, you will need a tool set that includes equipment such as wrenches and screwdrivers to take the bed frame apart and reassemble at another point in time.
Sandwich bags: You can use a sandwich bag to store all your crews, nuts, and bolts. That way, you are less likely to lose any essential parts for proper assembly.
How to Move Your San Diego Mattress

Here are eight concrete steps to ensure a smooth moving day:

Place a mattress bag over your mattress.
Plan your route to the moving truck/transporting vehicle and clear all objects that could potentially block a path.
Make space for your mattress in the vehicle.
Lift the mattress with your legs- not your back!
Place your mattress on a dolly.
Load your mattress into the vehicle.
Make sure the mattress is secure in your transporting vehicle.
Drive slowly and avoid abrupt stops.