Although pregnancy is a joyful time of expectation, it can also be very difficult to sleep peacefully when you have a growing stomach. In this article, we will explain the ways that expecting parents can approach the mattress sale in San Diego and ensure a good night's sleep.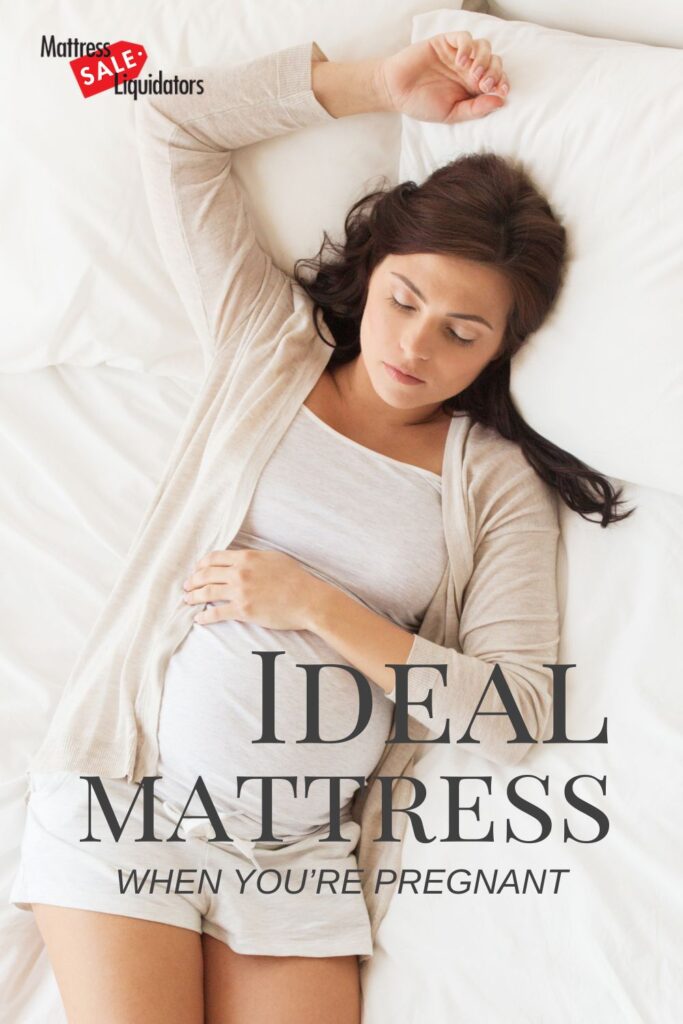 How Sleep Impacts Pregnancy

Sleep is an essential aspect of healthy living, and it is especially crucial for a healthy pregnancy. In a way, sleep is a healing process for your body. While you are sleeping, your body essentially repairs itself: memories are strengthened, hormones are regulated, and your energy is restored. If you do not get quality sleep, you could potentially face complications when it comes time to give birth. For instance, if you do not get enough sleep during pregnancy, you could later experience preeclampsia, which negatively impacts the kidneys and blood pressure.

You need an excellent bed to provide a comfortable sleep during pregnancy. Let's dive into qualities that your bed should have.

Ideal Mattress Qualities for Pregnant Parent

Here are a few qualities you should check when shopping at San Diego mattress stores:
Support and Pressure Relief: Your mattress needs to be supportive, which means the mattress surface should accommodate your weight and preferred sleep position. Your spine should be aligned and sensitive pressure points supported so that you do not suffer pushback or sink into your bed.
Firmness: The ideal level of firmness depends on the sleeper. Whether you should get a mattress that is on the softer or firmer side depends on your body type and personal preferences. What's important is that the mattress you choose keeps your spine aligned and relieves tension on your joints and pressure points. It is important to mention that your body will obviously change during pregnancy stages and you will sleep on your side during the last few stages.
Temperature: Some pregnant parents experience hot flashes and night sweats during the beginning stages of pregnancy. You may look flushed and sweat profusely while you sleep. The ideal pregnancy mattress will be completely temperature neutral. You will be able to sleep comfortably on a cooling mattress that consists of breathable material. Consider retaining memory foam as an example.
Edge Support: When you are pregnant, you may need to sit on the edge of the mattress to make getting in and out of bed more convenient. That is why your mattress needs to have proper edge support and limit sinkage. 
What is the Ideal Pregnancy Mattress?

The ideal mattress you buy at a mattress store in San Diego will meet all of the aforementioned criteria: support and pressure relief, proper firmness level, cooling, and edge support. You may find all-foam and latex mattresses that have these qualities, but hybrid mattresses are typically the most suitable for pregnant sleepers.

The ideal hybrid mattress offers pressure-relieving foam or latex on its top layer, which will reduce soreness and tension during pregnancy. Pressure relief is crucial because it helps reduce stress on your shoulders, hips, and knees.

You should avoid hybrid mattresses with memory foam on top since memory foam traps heat. As an alternative option, you should consider breathable and temperature-neutral materials such as all-natural latex or visco elastic foam.

Hybrid mattresses also have coils that offer maximum support and durability. These coil systems usually target support zones that promote spinal alignment. Make sure that the hybrid mattress you select includes individually-wrapped coils for increased responsiveness. When you are pregnant, you are most likely going to shift around in your sleep, so you need a mattress that is flexible. When you approach the San Diego mattress sale, you may even want to consider choosing a hybrid mattress that includes reinforced coils around the perimeter for quality edge support.

Here are additional tips for moms-to-be: https://www.mattresssaleliquidators.com/single-post/should-i-change-my-sleeping-habits-during-pregnancy/