Decorating bedroom in Scandinavian style is a real art. In addition to the common culture and language, the Scandinavian countries of Norway, Sweden, and Denmark share the same decorative style: light, airy, simple and clean bedrooms.
It's no wonder that the Scandi style bedrooms are famous not just in the cold north but all over the world. Let's dig deeper into the Scandinavian bedroom decorating ideas that can help you take your bedroom to the next level.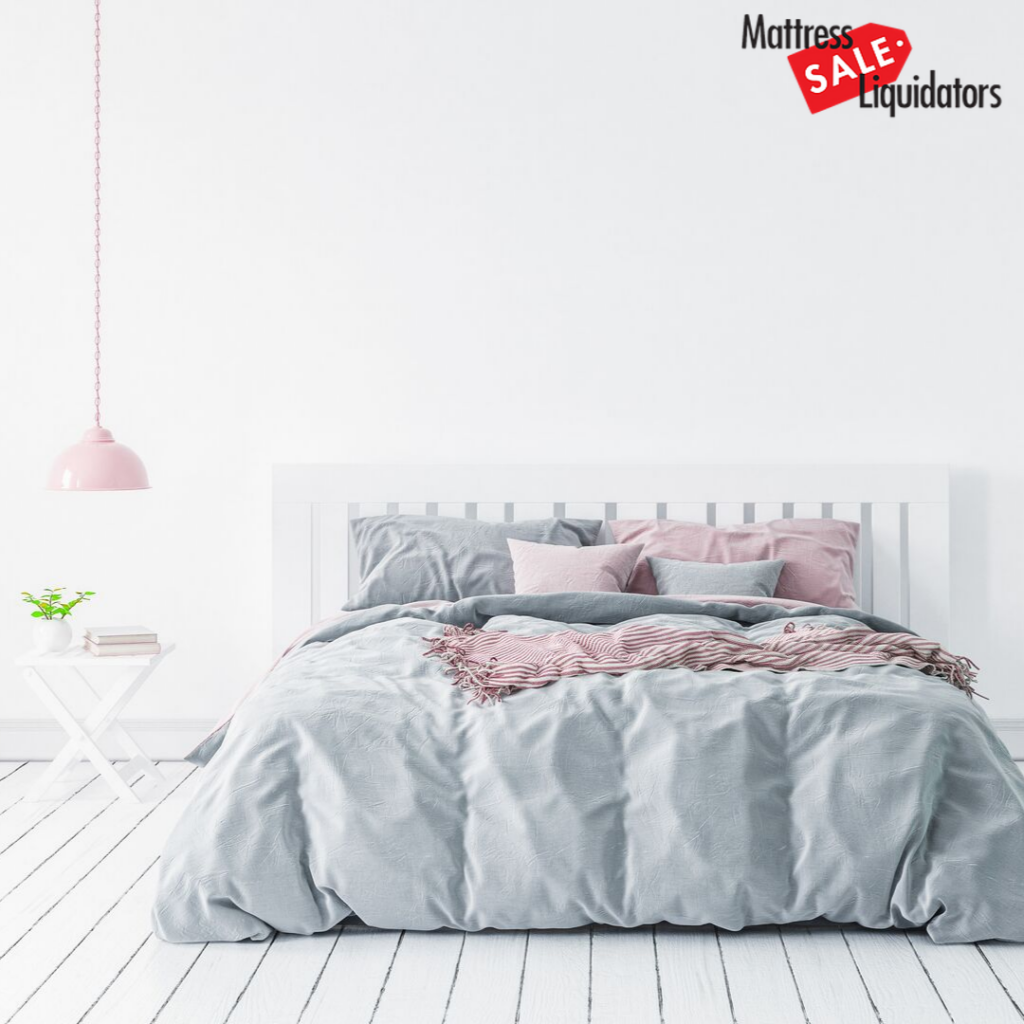 Scandinavian bedroom with a thick blanket
Nothing feels cozier than snuggling under a thick knitted blanket when the weather is freezing outside especially during winter. This is exactly what you will be doing in French design Scandinavian bedroom.

Color it White
The first thing you notice about Scandi's decoration is that the palette is minimal. White dominates other colors, gray, black, light blue or pastel colors.
Get yourself a cozy mattress from mattress store San Diego, which goes perfectly with your Scandi décor.

Bright or intense colors, if any, are used with great care as accents. Choose your favorite color that displays typical Scandinavian tones.

Fireplace in the bedroom
Winter is long, cold, and dark near the frozen Arctic Circle. It is not uncommon to have a fireplace in the Scandi bedroom. A warm bedroom plus a comfortable mattress from mattress store San Diego is perfect for long winter nights.

The country accent of Scandinavian bedroom
Rustic wood is a common accent in Scandinavian bedrooms. You can add a wooden bench to serve as a bedside table or use a wooden headboard.

A lamp as a decorative accent
When you live in a fairly dark climate part of the world, good lighting becomes more important, and the fixtures become the focus of interest than any other unusual design.

Add in a softly lit paper chandelier to add a unique style to your Scandi-inspired bedroom space.

Scandinavian hut bedroom
Although Scandinavian-style decorations are generally reduced and minimalist, this does not mean that there is no space for personality, warmth, and other decorative themes.

A lovely Scandi bedroom can have a cabin ambiance but may retain a limited palette, clean lines, and typical ventilation in the Scandi style. Get yourself a cozy mattress from the mattress store San Diego to add ultimate comfort to your Scandinavian style bedroom.

Colorful accents in Scandi bedroom
The Scandinavian style relies heavily on neutrals, but small pop, such as the crisp yellow blanket in the bedroom adds life and interest to your room. However, the thermal hue should be limited to only one or two accents.

Scandinavian bedroom and distressed wood
Wood is a staple of Scandinavian, not just on the floor, but also burnt on stoves or fireplace. Scandinavian bedrooms display not only a fantastic herringbone floor but also features unique wall features made from old wood, which you can also implement on your room.

Rustic bench at the foot of the bed is another typical Scandinavian style that you can add in. Wood paneling on the walls, or on the ceiling is like warmth and comfort. A lovely bedroom, with a bunch of small paper lanterns, is another refreshing feeling.

Scandinavian bedroom, open and airy
Typical Scandinavian-style rooms leave plenty of free space between the furniture.
Create a ventilated, fresh atmosphere and avoid any narrow or cluttered sections in your room.

There is no unnecessary furniture; no carpet can break the vast wooden floor, no windows to block the light, no picky gadgets or mess. However, there is a lot of peace, space, and comfort. This is the art and core of Scandi decoration.
Scandinavian men's bedroom
If you are looking for a decorative style that appeals to both men and women, then your search is over.
Scandi tends to limit color, simple lines, no fuss, fewer decoration items, making it a style that suits anyone's bedroom.

Pastel Scandinavian bedroom
Although white is the most common color in Scandinavian decoration, it is not the only option.
Other soft tones, such as the blush and light grey, are also suitable for this light and airy style. Another touch that is common in the Far North: the copper chandelier. The warm metal perfectly corresponds to the cool palette.

Black and white artwork
It is common to find black and white photos or artwork in the Scandi bedroom.
The black touch brings out all the white while maintaining a peaceful and harmonious overall feel.