Have you ever browsed mattresses at Orange County mattress stores and wondered what exactly goes under the mattresses on display? If you are curious to know, we have the details.

Mattress bases, otherwise known as mattress foundations, are important because they help support the lifespan of your mattress. It is also important to note that the bed frame adds height and structural support to your bed.

Let's explore each type of mattress base sold at mattress stores in Orange County to help you decide which combination of bed base and bed frame is suitable for your sleeping needs.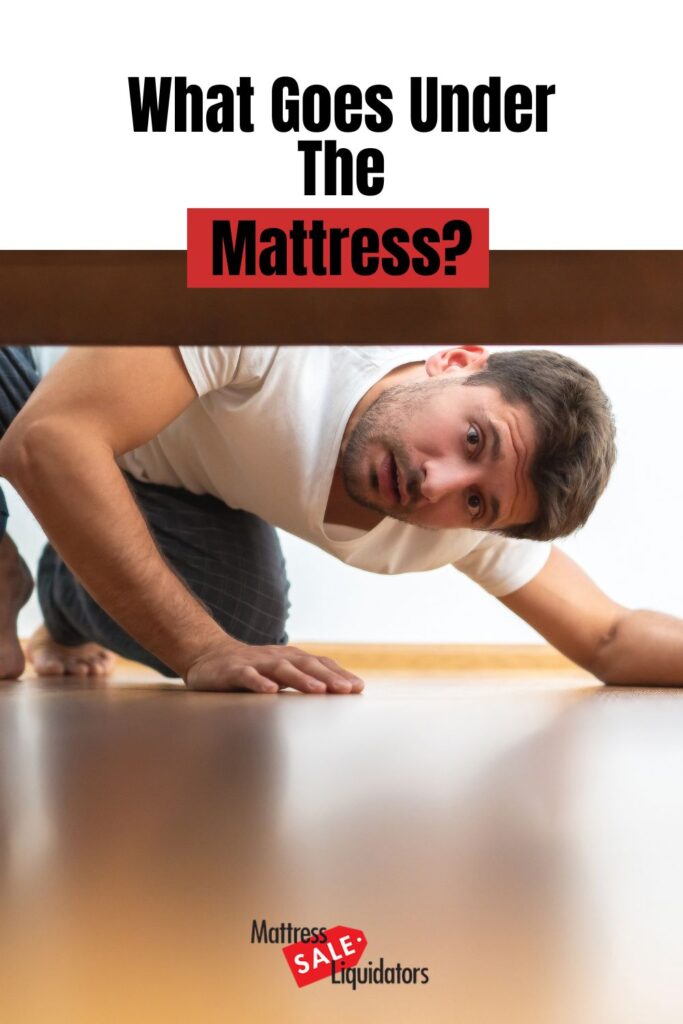 Box Spring
The box spring is probably the most notable bed base that you can find under a mattress. There are a variety of box springs sold in Orange County mattress stores that come in different materials and heights. Usually, a box spring is made of metal or a wooden frame with springs. It is also typically covered in cloth material. The box spring is helpful because it absorbs shock, provides bounce-back support, and gives the bed added height.

You may be wondering if a box spring is a necessity. That all depends on the kind of mattress you decide to buy. If you buy a memory foam or hybrid mattress, you do not need a box spring. However, if your mattress is innerspring or made with coils, you would benefit from having a box spring for your bed.

Foundation
A slat bed foundation is typically made of wood or metal and does not include springs. Instead, they have spaced-out wooden slats as support. The slates also provide healthy air circulation. If you are looking to buy a modern mattress at Orange County mattress stores, the slat bed makes for a strong, durable foundation base.

Overall, a foundation helps support a mattress's longevity, provides firm support, and pairs well with modern mattress types. It is also important to note that the slat bed foundation is effective for all mattress types.

Platform Bed
A platform bed frame is sturdy and has a modern, sleek look. This type of frame is made of metal with wooden slats. This bed frame is unique in that you can put your mattress directly on it without needing to buy a box spring or foundation. It is also compatible with all mattress types.

Adjustable Base
An adjustable base pairs best with foam, latex, and hybrid mattress types. If you want to adjust your head or feed to relieve your shoulders or back pain, the adjustable base is a suitable fit. Sleepers who suffer from bouts of acid reflux and conditions like sleep apnea also find an adjustable base to be supportive.

The metal bed frame is usually made of stainless steel or brass material. It is compatible with all mattress types, including mattresses with a box spring or foundation. They are sturdy and can handle the weight of a heavy mattress. They also come in various styles at Orange County mattress stores – ranging from minimalist to ornate.

Wooden Bed Frame
Wooden bed frames also come in a variety of styles. If you are keen on buying a wooden bed frame, you should consider the interior design of your bedroom when picking the right frame. You do need a box spring or foundation for this type of frame. The benefit of a wooden bed frame is that it will give your bed a soft, versatile look.

Conclusion
You have many components to consider the next time you go shopping at mattress stores in Orange County. When it comes to choosing the right mattress base, take mattress type, aesthetic, height, and strength into account.